Star Fox Zero Release Date & More Revealed
Video game maker Nintendo has some exciting announcements for just about everyone who owns the Nintendo Wii U or the Nintendo 3DS. In addition to finally revealing the Star Fox Zero release date, Nintendo has announced the Yoshi's Woolly World release date and the release date for The Legend of Zelda: Tri-Force Heroes.
Setting its trademark Nintendo Direct livestreams aside, Nintendo announced the Star Fox Zero release date and other details for its winter games line-up this morning in a press release going out to video game news outlets this morning.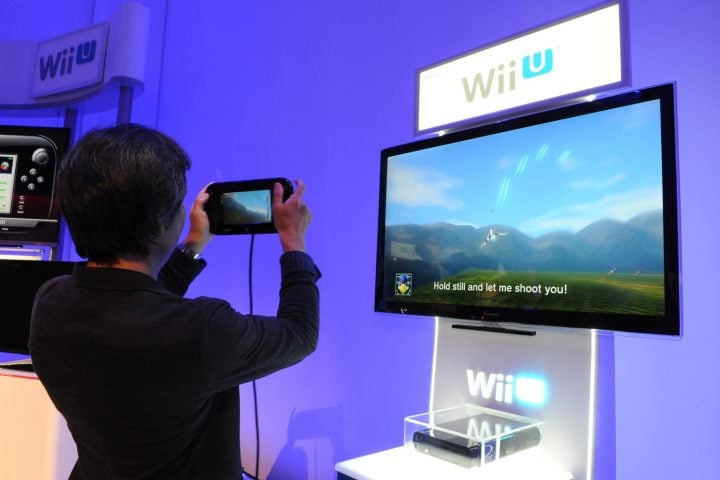 The official Star Fox Zero release date is set for November 20th, just in time to mark the start of the holiday shopping season in North America and around the globe. Revealed at last year's Electronic Entertainment Expo, Star Fox Zero is the first entry in the series we've seen in all while. Nintendo Wii U owners still act as Star Fox, blazing through space and blowing up enemies with his transformable plane. Nintendo has added a bit more depth to it, adding new transformation options for the plane we saw in previous games and extra views for the Wii U GamePad. Star Fox Zero will cost $60, just like other high-profile titles coming to store shelves this holiday season for the Xbox One and PS4.
All told, the full Nintendo Wii U games line-up looks solid despite Nintendo revealing plans to talk about the Nintendo NX. Super Mario Maker, a sandbox for creating different levels in the classic game opens the fall gaming season for Nintendo. Nintendo has set the Super Mario Maker release day as September 11th.
New Super Mario Bros. U arrives on October 16th. The Yoshi's Woolly World release date is October 18th. Nintendo has an Amiibo figure ready for Yoshi's Woolly World coming. Xenoblade Chronicles X is set for release on December 4th and Devil's Third is coming to Wii U on December 11th. Nintendo also says that it'll release Fatal Frame: Maiden of Black Water in the Nintendo Shop on October 22nd.
Nintendo 3Ds owners aren't getting anything as flashy as the Star Fox Zero release date, but that is ok. The Animal Crossing: Happy Home Designer release date is set for September 25th, roughly a month from today. Chibi Robo Zip Lash is coming October 9th. The Legend of Zelda: Tri Force Heroes release is set for October 23rd. Yo-Kai Watch is coming November 6th, and the Pokémon Super Mystery Dungeon release date is set for November 20th.
All told, it's not a bad showing for the Nintendo 3DS either. What's more, Nintendo has some pretty big plans for the Wii U over the fall and winter. So far, taking advantage of the companies Amiibo figures requires a Nintendo Wii U or a new Nintendo 3DS XL. In September, Nintendo will change that. The company has a an Amiibo reader and writer coming for owners of older Nintendo 3DS models that don't support Amiibo technology out of the box. Nintendo also plans to cut the price of the Nintendo 2DS to just $99 in late August. Amiibo are tiny figures that add downloadable content and extras into different Nintendo games.
Nintendo doesn't have a line-up of high-profile games coming to the Wii U. For example, Assassin's Creed Syndicate, Call of Duty Black Ops 3 both won't come to the Wii U. That being said, Wii U owners can expect Disney Infinity later this month, plus Lego Dimensions and Skylanders SuperChargers in September.
Read: Skylanders SuperChargers Impressions
Skylanders SuperChargers who purchase on the Wii U get two figures for the game that also work as standalone Amiibo figures with just a turn of their base.
Star Fox Zero is already available for pre-order at GameStop and more.