Star Wars Battlefront Early Release on Xbox One Confirmed
With a single tweet this week Microsoft confirmed the Star Wars Battlefront early release details Xbox One owners were waiting for. Xbox One owners with an EA Access account will get to play Star Wars Battlefront on November 12th.
Microsoft revealed the Star Wars Battlefront early release date this week with an image post on social network Twitter. The image included in the post breaks down when Xbox One owners can expect different games to arrive as a trial through EA Access.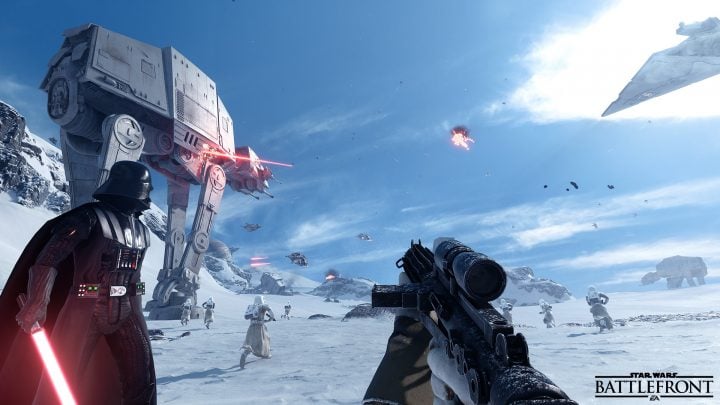 EA Access is the developer's subscription gaming service that's only available on the Xbox One because Sony decided not to bring it to its PS4 console. It's an interesting turn of events considering Star Wars Battlefront heavily pushes the PS4 in its marketing materials and online videos. The game won't be coming to the Xbox 360 and PS3.To be among the first to play Star Wars Battlefront you'll need an Xbox One subscription and EA Access. EA Access costs $29.99 a year or $4.99 a month. Besides trials, users get access to a set of digital games that they can download and play for however long they like.
Treat yourself to early access when you play with @EAAccess. Sign up today at: https://t.co/oEyAcM224V pic.twitter.com/UvboZv1A7c

— Xbox (@Xbox) September 24, 2015
According to the image, NBA Live 15 arrives today for EA Access subscribers to try at no additional cost. Need for Speed, a wholesale reboot of EA's big name racing franchise, will become available to subscribers on November 3rd.
Read: Star Wars Battlefront Details Arrive
Star Wars Battlefront is definitely one of the most anticipated game launches this fall. Set to début roughly a month before the Star Wars: The Force Awakens movie, the game is a reboot of a very popular shooter that sold well for years. In Star Wars Battlefront users take part in the most iconic battles from the movies. Sometimes they're a lowly solider taking out as many enemies as possible. Other times, legendary characters from the series appear, like Darth Vader. Players can switch between seeing the world through their character and seeing just behind their character for a more life-like feel.
The multiplayer environments in the game are huge. All that space is definitely needed as 40 players can populate a single online game. Classic vehicles from the movies and cartoons are available in the multiplayer. Aerial battles are also big too, though they take place in the different atmospheres of planets instead of in outer space.
The official Star Wars Battlefront release date is November 17th. Arriving with the game are companion experiences for iPhone and Android that let gamers track their performance when they're away from their console.
Read: More Star Wars battlefront Release Details Arrive
That Xbox One owners get to play the final version Star Wars Battlefront before anyone is a big deal for Microsoft and gamers. The PS4 has managed to dominate sales of the Xbox One, mostly on the back of third-party game bundles. For example, June's Batman Arkham Knight came with a PS4 console. In November Call of Duty Black Ops 3 will come with a PS4 console with the game's logo engraved on it. Both of these games are available on Xbox too, but those buying a new console are more likely to go with whichever console offers them a bit of savings. The Xbox One needs every advantage it can muster to have a strong showing during the holiday season.
PS4 owners may be missing out on EA Access. But they'll get to test out Star Wars Battlefront alongside Xbox One and PC gamers on October 17th when its online beta arrives.

This article may contain affiliate links. Click here for more details.