Starbucks App Feature Could Put iPhone Users in the Fast Lane
Waiting in line could be a thing of the past if the mobile ordering features Starbucks is testing at some locations work out.
No, mobile ordering hasn't made it to the Starbucks iPhone app yet, however the company's Adam Brotman, confirmed to Bloomberg that it would allow users to place their drink orders in line or while they are en route to their closest location in a small-scale trial soon.
Theoretically, the feature could allow Starbucks drinkers to quickly get their beverages instead of having to wait in the long lines that have become all too common at popular Starbucks locations. In fact, Brotman says that it was actually users who'd asked for the option to order drinks on their iPhone before getting to the service counter saying "It's something our customers have asked for."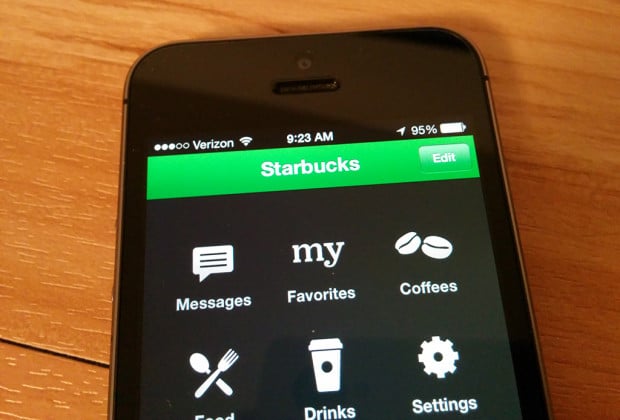 Customers may have asked for the feature, but it's Starbucks who stands to make a big splash if it's able to implement the feature into its iPhone app. Brotman confirmed that 11% percent of all the transactions it processes in the United States are handled through its App instead of at the register. That's a testament to quality of the company's iPhone and Android apps and the technical savvy of its core customer base.
Unfortunately, Brotman didn't have any more details about the mobile ordering trial. As such, there's no hard timeline revealing when users might see the Starbucks app on their iPhone updated to include mobile ordering. So no, that feature won't be included in the app update that Starbucks has scheduled to debut next week.
Announced earlier this week, the March 19th Starbucks for iPhone app will allow customers to digitally tip their servers and drink makers. That's something that still requires cash at Starbucks today. The update will also allow user to quickly access their Starbucks card for payments by simply shaking their device. Finally, the entire app is being updated to match the look and feel of iOS 7, the latest version of the operating system running on the iPhone.
Starbucks has traditionally been on the forefront of embracing new digital technologies. The company was among the first to adopt the iPhone's Passbook functionality.
Presumably Starbucks will bring these new features to its Android app at some point too. Starbucks has a Windows Phone app, however it's not available in the United States.