Start Menu and Windows 9 Coming September 30th 
Microsoft will announce what will become Windows 9, including a new Start Menu and refreshed user interface, at an event on September 30th.
That date comes from new reports originating from The Verge, which aligns with the release window shared by All About Microsoft the week before. Both outlets have a fairly decent track record of passing on accurate information about Microsoft's plans for its products.
Today's report indicates that Microsoft might not actually identify the operating system at this event as Windows 9, but by its codename Windows Threshold. The event should provide users with an on-high look at what they can expect from the release, as well as a bit more clarity on where Microsoft plans to take Windows from here.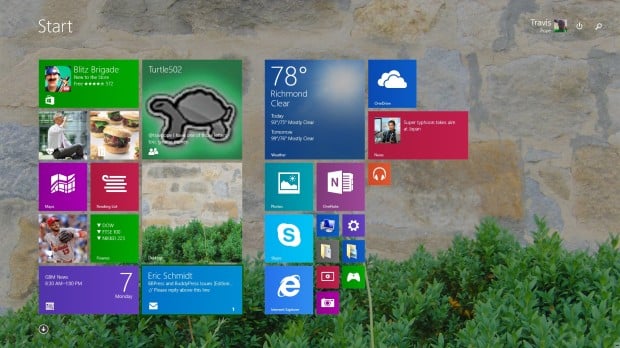 Reportedly, enthusiasts and brave casual users will be able to get Windows 9 or whatever Microsoft chooses to call it on September 30th or shortly after. That's great news for users looking to get their hands on what Microsoft has in store next as well as just trying to get the Start Menu back.
Earlier this year Microsoft showed off a new Start Menu that borrows heavily from the Start Screen it revealed in Windows 8. This Start Menu would give users access to Windows Store Apps with Live Tiles and extras, but not completely take over their screen, as is the case in Windows 8. The company also revealed that it had plans to free Windows Store apps from the Start Screen. The thinking is that users will be able to use Mail and other Windows Store apps directly from the Desktop, complete with options to close windows and multitask.
Both of these features are made possible by what seems to be a hard shift in the way Microsoft is approaching putting Windows on different types of machines. With Windows 8 the company tried to force one new interface on all users, whether they have touch or not. With Windows 9/Windows Threshold, the company is moving to a more modular approach. Windows 9 will surface different interfaces for different types of devices. For example, touch-screen users will still see the full-size Start Screen, while it'll be hidden for notebooks and desktops that don't have touch, allegedly.
In addition to touching on the inclusion of Cortana, today's report also includes a bit of information that many weren't expecting to hear much about at any upcoming event. For a long time, rumors have indicated that Microsoft is planning to merge, Windows Phone and Windows RT, the operating system that runs on tablets that don't have Intel processors and Desktop apps. Allegedly, Microsoft will talk about its merger plans at this event.
Microsoft hasn't officially announced any plans to do this, however many of the moves its made in the last few months do indicate that this is coming. Windows 8.1 and Windows Phone 8.1 have brought Microsoft-powered phones and tablets closer together than they've even been before. Passwords, internet favorites, browser history, and even Live Tile colors sync between the operating systems. Developers can also create applications for each platform and link them in their respective stores so that their users can make a purchase once and have the same app for both platforms available to them. A merged Windows RT and Windows Phone could seriously fix the Windows Store's app problem. There are tons of options available in the Windows Store today, but the apps in the Windows Phone Store are typically more complete and feature rich.
Microsoft hasn't formally announced an event on September 30th. Even if it had, the company doesn't usually comment on rumors and speculation. The next official event the company has scheduled is a press conference to coincide with IFA 2014. Industry watchers expect the company to launch a new fall line-up of smartphones at that event.