State of Power: Should Batteries Be Regulated?
I a bid to control electronic waste and make the planet a bit greener, there had been chatter in the past about standardizing on phone chargers. As recent as the end of last month, the European Union and its commissioners are said to be mulling on micro USB as the de facto phone standard, a move that could force Apple to switch from its proprietary Lightning connector to the more commonplace standard should it happen. However, beyond chargers, there are more ways that governments–like the U.S. and the E.U.–could do to help minimize landfill waste, and some of that could come in the form of regulating the batteries inside our mobile phones.
In the quest for all-day battery life and to reduce range anxiety among smartphone owners, manufacturers find themselves trying to out-do the last generation model's battery life on a single charge by increasing the battery capacity on each successive generation of newer device.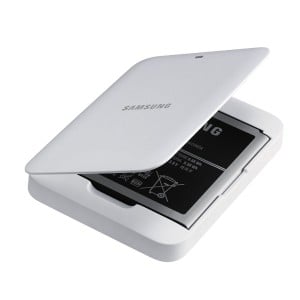 Looking at devices with removable batteries–like Samsung's flagship Note and Galaxy S smartphone lines–we're seeing each new model with bigger batteries, but the net result is incremental battery gains at the expense of accessories compatibility.
If you upgraded from a Galaxy S3 to a Galaxy S4 recently, or a Note 1 to a Note 2 to a Note 3, what you'll find is that your old batteries won't work with new devices. Moreover, battery chargers for older batteries won't work on newer devices and newer batteries due to the differences in shape and size of the batteries.
Having batteries that could be interchanged between different generations of phones could help to keep not only devices out of landfills, but also batteries out of waste. Nokia did a pretty good job back in the old days of Symbian on standardizing on a few battery designs, which would work on multiple models across various generations. This means that if your last generation phone died or suffered from major damage, you can upgrade to a new phone and always carry around a spare battery as a backup–materials from the old phone could be recycled and the battery could be reused.
And while consumers may not be complaining about any marginal increase in battery life, there definitely could be more to do with battery performance. Android, for one, could be tweaked to squeeze more battery life on a single charge. Processors are becoming more powerful and at the same time even more power efficient than the chipsets that they replace from last year's models. And newer manufacturing standards with smaller microarchitectures for component circuitry are helping us regain some of the lost juice, but manufacturers need to help to make their software less draining and taxing on overall system resources to drive more battery out of the same capacity. This way, in the future, perhaps when my Galaxy S4 dies and I am ready for a Galaxy S5 or Galaxy S6, I could reuse some of the components of the Galaxy S4 and go green.