Steam Summer Sale 2016 Details Revealed
PayPal leaked it and partnered retailers have hinted at it. Finally, Steam Summer Sale 2016 has arrived, packing huge savings on new digital games and downloadable content through the world's premiere PC gaming marketplace.
Every year, the Steam Summer Sale is like a savings carnival. Eager to promote its portal for video games, Valve partners with video game publishers and developers to offer deep discounts on their games. Some of these games are small-time, but many of them are franchises that even the casual gamer would find familiar. We're talking everything from Payday 2 and Call of Duty to the Lego series of adventure titles.
Steam Summer Sale 2016 kicked off in epic fashion this week, bringing down the costs of a wide swath of video games for Windows, Macs and Linux PCs.
Steam Summer Sale 2016 kicked off this morning on the company's website and inside the dedicated Steam clients for Linux, Mac and Windows. Like in years past, huge some of the Steam library is on sale for as much as 75% off its regular purchase price.
Users can search the Steam Store to find out how much savings, if any, is being offered for games that they've bee interested in at full price. Rather than run the same deals until the promotion ends on July 4th, Valve says that it will refresh the deals that it offers every day. This means that games that aren't available in the store at a discount right now, could get discounts sometime before Steam Summer Sale 2016 ends. Shoppers don't need to have the Steam client installed on their PC to make purchase from the sale. That's great for anyone that might be away from their computer when each day's sale starts.
That being said, users do need the Steam Client installed on their PC or Mac to actually play the games that they purchase. Shoppers should look out for games that aren't available on every platform that Steam is. For example, Cities: Skylines is on both Windows and Linux. Homeworld Remastered is only available on Windows however.
Read: 7 Valve Steam Tips & Tricks for New Users
Today's highlighted deals include as much as half off on the Assassin's Creed series. Assassin's Creed IV Black Flag is just $7.49. Assassin's Creed Syndicate, last year's entry in the series, is available for $29.99. NBA 2K16, the latest game in the world's most popular basketball franchise, costs just $11.99. Stellaris is a recently released and very popular strategy game. It's $34.99.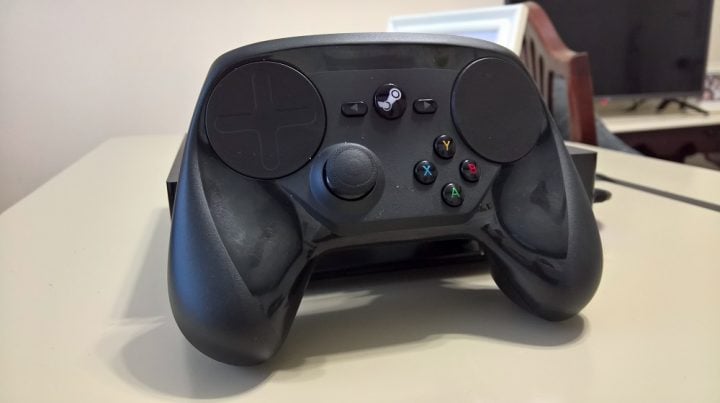 In an effort to appeal to less sophisticated gamers, Valve introduced an assortment of PC gaming accessories. Those are a part of Steam Summer Sale 2016 too. The Steam Link add-on that lets users take their PC games into the living room, is $34.99. That's down from $49.99. The Steam Controller is $34.99 too. It also regularly costs $59.99.
Though the Steam Controller takes some getting used to, it's a big upgrade for anyone that plays games on PCs and consoles and wants to get away from using a keyboard on PC. Rather than offer joysticks, the controller offers two trackpads that users can run their finger over for maximum camera and character control. Gotta Be Mobile included a look at the Steam Controller in its review of the Alienware Steam Machine earlier this year.
Unfortunately, there aren't any Steam Machines discounted for Steam Summer Sale 2016. Steam Machines are the tiny, console like PCs that run Steam OS and a perfectly console replacement for living room games.
Steam offers payments via credit card, prepaid card or through PayPal. It was PayPal that first revealed the dates for Steam Summer Sale 2016.
Valve last held a Steam Sale back in December.