Steep Beta: 3 Things You Need to Know
Releasing a game in the fall and winter isn't for the timid, but publishers and developers have launched what we'd generally call, low-key titles during December for at least two years now. This year, it's Ubisoft's Steep sports game that's flying under the radar. The game will allow thrill seekers of all backgrounds to explore one of Earth's most dangerous frozen environments for some extreme sports enjoyment. It's a completely new game for Ubisoft. The hopes is that mixing extreme winter sports with the studio's open-world mechanics will give gamers something unique to experience. Before that can happen, the company needs to test the game. That's where the recently announced Steep Beta release comes in.
Beginning today, the Steep Beta lets anyone test the new role-playing/winter sports game. There's no placing a pre-order or purchasing the game outright to get a look at all the skiing, wingsuit flying, snowboarding and paragliding it has to offer before the game launches on December 2nd.
Read: Steep Release: Sports, Release Date & More Details
The Steep Beta Release Date
Every game with a huge multiplayer experience gets a beta. Sometimes these betas are to test features within the game that still need work. Other times, a beta is designed to simply gather data on how different players on opposite sides of the globe are connecting. The Steep Beta release seems more like the last one.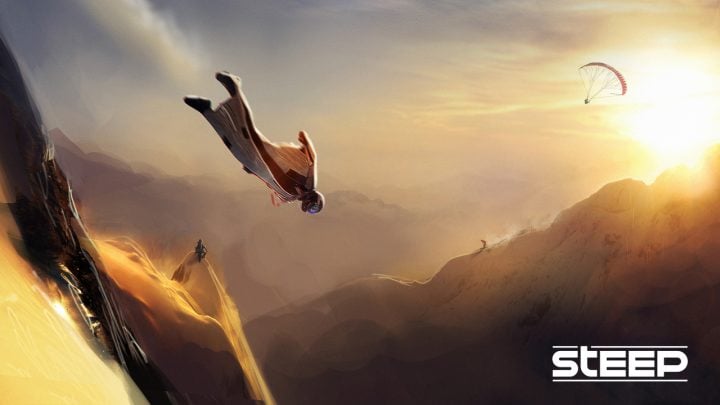 Ubisoft says that it's rolling out the Steep Beta release in two waves, both aimed at a slightly different audience. The November 10th session is aimed at anyone dying to try the game who has already registered online. Again, there's no purchase involved, but pre-registration is necessary. It ends on November 14th. Ubisoft appears to still be taking registrations for the first beta on its website.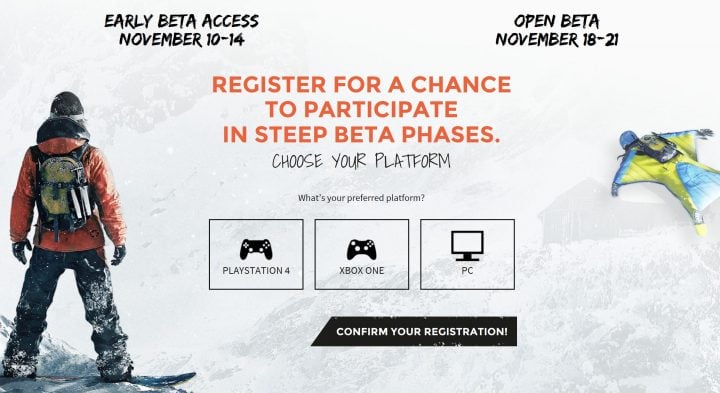 The second Steep Beta release is more of an open-beta than the first. Anyone will be able to participate in that beta by just downloading the game to their console or PC, Ubisoft says. It starts November 18th and runs until November 21st.
Preloading for the two Steep Beta releases will go live the day before that wave's launch. The beta version of the game only takes up 16GB of storage.
The second experience's pre-downloads start on November 17th. Pre-downloading allows for users to get everything that the beta will require without waiting until the day of the release. Typically, doing downloads of a beta on the day that beta launches gets users slow download times. That's lost time that they could be spending testing features.
What's in the Steep Beta Release
As Steep is a game about winter sports, snow and cold were requirements for its settings. The Steep Beta release has a total off three different areas available for players to explore. The UbiBlog post on the testing phase indicates that these areas will be Aravis, Tyrol and Needles. The areas have nine of their story-related challenges available to players.
Buyers that purchase Steep will get a total of seven different areas to explore, each with their own difficulty level and experiences. As far as we know, this will put the spotlight on all the different play styles coming. One of them is focused on getting a look at all the terrain. Another focuses on trick accuracy. The third is all about death-defying stunts.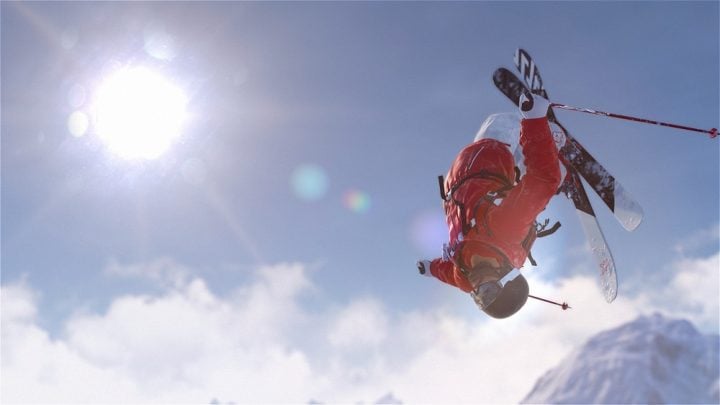 Two of Steep's biggest selling points are on full display during the beta too. The final game will let users pull off stunts on the slopes, then send their results to their friends so that they can compare timing and performance. This feature will be in the beta release. The GoPro mode that allows users to experience the game in first-person instead of third person works too.
Steep has a complete progression system and ways for users to get customized gear and extras too. Ubisoft hasn't said if any of the gear or character progression that's racked up in the beta will make it into the final game, but it's safe to assume that it won't. Beta progress rarely transfers over to a final tittle.
How to Get Into the Steep Beta Release
Users can sign up for the first wave of the Steep Beta, which does require registration, through UPlay. There's no preparation work for those that want to participate in the second round. All they need to do is download the beta client on November 17th. We don't know when the company plans to shut down registrations, but for now they're still open.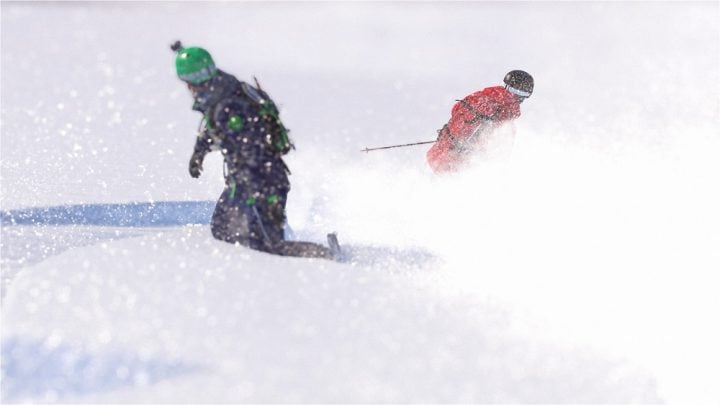 Read: 8 Exciting 2016 Game Releases Still Coming for Xbox One
As Watch Dogs 2 and Assassin's Creed: The Ezio Collection are set to arrive on November 15th, Steep will be the last game to launch from an Ubisoft studio this calendar year. It's Ubisoft's Annecy's first completely self-developed game, though the studio has had a hand in Splinter Cell and Assassin's Creed games for years.

This article may contain affiliate links. Click here for more details.