Stephen Fry Takes on Digital Devicement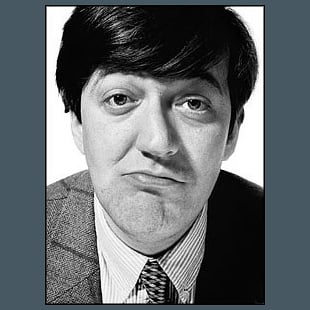 Stephen Fry is just one of those writers I love reading. I also admire him greatly as an actor. He blogs a bit and Twitters a bit and it is always a delight for me when I see something pop up in my feeds or on Twitter.
He's just out with the first of what he calls a four part maxiblog wherein he offers up his opinions on the devices he's using, checking out, and playing around with, and if you love entertaining writing, as well as perspectives on what others think about devices you should give this a read. Here's an excerpt:
But do believe that I am open to be seduced by the products of all comers: I only ask that they care for the consumer and are excited by the power and potential of technology. I will rush like an excited puppy even towards Microsoft if they come out with something that exhibits passion, flair and an open-hearted commitment to creating objects, systems and devices that are beautiful, useful, new and enthralling. You never know. It may happen. After all – look at their new Courier tablet – a bit busy, design wise, you might think – but at least it gets the salivary glands going. When did anything from Redmond last do that?
Check out the full first installment and stay tuned for more.