Steve Ballmer Expects Windows Phone 8 Sales To "Ramp Quickly"
Microsoft CEO Steve Ballmer expects Windows Phone 8 to "ramp quickly" in the smartphone race according to a new Reuters report.
In an event in Tel Aviv, Israel Ballmer said "with the work we have done with Nokia, HTC, Samsung and others … there is now an opportunity to create really a strong third participant in the smartphone market." Ballmer and Microsoft expect Windows Phone 8 to compete against the iPhone and Android in ways that Windows Phone hasn't previously.
At the event Ballmer admitted that Windows Phone only holds a small portion of the market at the moment. With bright, exciting phones like the Nokia Lumia 920 and the Windows Phone 8X by HTC Microsoft hopes to increase its market share. Microsoft plans to put a lot of advertising behind Windows Phone 8 to push the growth.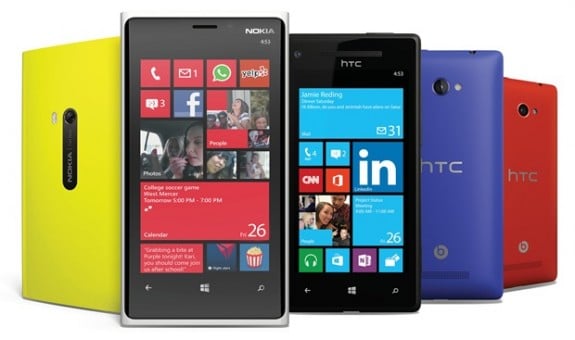 Microsoft will reportedly put more advertising and marketing for Windows Phone 8, Windows 8, and the Surface, than it has for any product before.
Earlier this year Microsoft along with AT&T and Nokia put a lot of money behind the Lumia 900, though the phone didn't sell very well.
While Microsoft has a lot of money to put behind Windows Phone 8, two of its biggest partners Nokia and HTC need Windows Phone 8 to succeed for the companies to succeed. Nokia recently posted a big loss in quarterly earnings. The Finnish company sold more Symbian phones than Windows Phones in the last quarter, with most phones selling in emerging markets.
Despite its exciting Android smartphones, HTC is also faring poorly, largely because its phones need to stand up to Samsung's Galaxy lineup which sells very well. The Windows Phone 8X by HTC will receive a big push from Microsoft, which can help the company if the platform takes off.
Microsoft is also courting developers to help bring popular apps to Windows Phone 8, which could help bring in users looking to switch from iOS or Android. The platform will have 46 out of 50 of the most popular mobile apps soon, though big names like Instagram are still missing from the OS.

As an Amazon Associate I earn from qualifying purchases.