Steve Jobs Attempted Peace With Samsung in 2010
Prior to declaring thermonuclear war with Samsung, which had led to numerous ongoing lawsuits and patent disputes throughout several regions of the globe, late Apple CEO and co-founder Steve Jobs had at one point extended an olive branch to Samsung. In recently unveiled court documents, Apple, which claims that Samsung had infringed on a number of the company's designs, had offered Samsung a licensing fee of $30 per touchscreen phone and $40 per tablet sold. All Things D reported that Apple was said to offer a 20 percent discount to cross-license the technology that Samsung holds patents for. Samsung turned down the offer.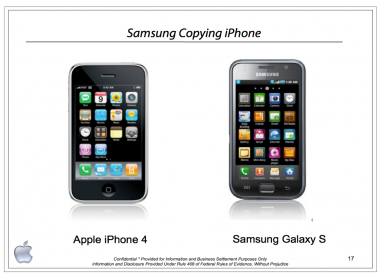 It's unclear why Samsung declined the offer, but costs may be the big reason. In a competitive market where profits are thin, Sasmung's tablets and phones running Google's Android platform would have to not only compete on price against Apple's iPhone and iPad, but would also have to compete on price with the added licensing fee had Samsung accepted the licensing offer.
It is estimated that had Samsung agreed, Apple would have earned an extra $250 million in licensing.
Samsung had already inked a licensing deal for Android with Microsoft. Like Apple, Microsoft also believes that Android infringes on its patents and has successfully inked licensing deals with a number of Android licensees. It is believed that each Android device sold fetches Microsoft $5-$15 in licensing revenue.
Samsung and Apple have a tenuous relationship. On one hand, Samsung is a huge partner for Apple and is one of Apple's leading components suppliers for its products. On the other hand, both companies compete in the technology space, creating phones, tablets, computing products, and accessories.