Steve Jobs Gets What He Really Wanted: A Debate on the Future of Computing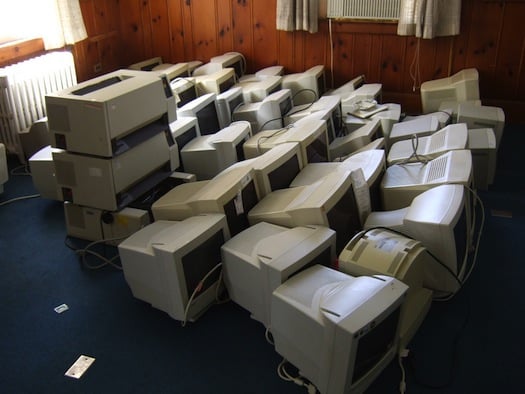 There's no question that yesterday Apple showed that it sets the rules when it comes to Tablets. They've done it before. I'm guessing somewhere down the line they will do it again. More intriguingly Apple's recent announcement, both in style and substance has transformed not only the world of Tablets, but the discussion about the future of computing. I'm thinking that's exactly the conversation Steve Jobs wants.
Take a look at some of these posts and editorials. Xavier here on GBM says specs don't matter. Joshua Topolsky on Engadget is saying much the same, but putting it into a broader vision context. I've been saying that for quite some time. Some folks keep focusing on style and some, like Seth Weintraub actually think that the truth in all of this marketing matters. Sure it does on some level and Weintraub points out some good facts that should be questioned. But then, that's not called marketing.  Anyone who writes for Fortune should know that's how the game is played by all parties. In any regard, passions seem to be running high. That's only natural because the stakes are high and getting higher.
Topolsky is right, Jobs and Apple are defining the future and it is one that upsets a lot of apple carts. It requires some new thinking and dare I say it new paradigms. That new thinking challenges not just what we think about computers and computing, but how we think about information and how we consume and create it. If you're hung up on specs you're playing yesterday's game and that's OK. There has to be yesterday before there can be a tomorrow. If you're hung up on marketing style and looking for the truth, that train left the station before many of the readers and writers of this blog were born. And I'd wager that there's not a company out there sweating bullets on the future that wouldn't give have their stock value for a piece of how Apple masters that game. And that's a crucially important point on how this is all playing out around us. Apple is changing not only the rules of the game but how we talk about the game itself. Jobs boldly calls it a Post-PC world. Watch closely over the next months and you'll see that begin to stick. Within a year or so it will be a cliché. Of course at the moment you still have to sync your iPad up to a PC. But I'm guessing that's going to change at some point as well.
Be grateful we live in such interesting times.

As an Amazon Associate I earn from qualifying purchases.