Subsidized 3G Netbook Cheat Sheet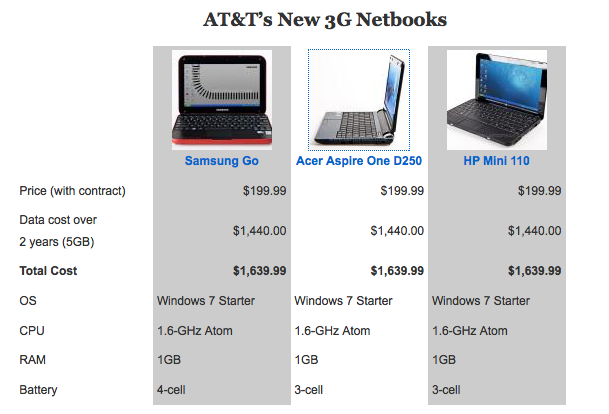 KT Bradford from LAPTOP Magazine has put together a cheat sheet that compares the netbooks from Verizon, AT&T, Sprint and Best Buy. I don't think a $100 or $200 subsidy should drive your hardware purchasing decision when the total cost of a netbook with 3G service is between $1,539 and $1,739.
If you're going to pay $60 per month for 3G service, I recommend picking up a MiFi card or a USB modem that you can use with multiple devices.
If you are already dead set on buying a subsidized netbook head over to LAPTOP Magazine for the full rundown.