Sumocat Releases Build 52 for Ink Bloggers To Link In Ink
Mark "Sumocat" Sumimoto has relased Build 52, a graphical blogging interface that allows Ink Bloggers to Link In Ink. Sumocat, the Father of Ink Blogging, has been working on this for awhile and has unleashed his creation into the wild looking for feedback.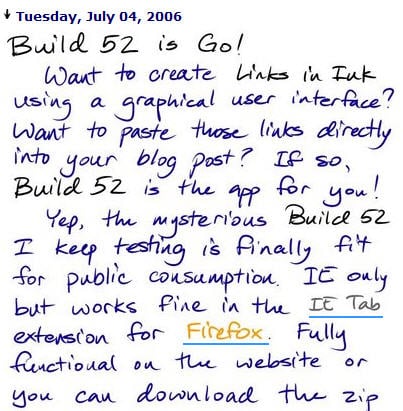 You need to be able to edit your blog interface's template to work with Build 52 and you can access Build 52 or download the zip files here and there are versions that place the graphical interface on the right or the left of your screen.