Sumocat Takes On SketchCast
Matt posted the other day about SketchCast, which looks like it can be not only a fun tool for sketching on the web, but might actually turn into quite an interesting blogging tool for those who like to use sketches and audio to communicate. Sumocat picked up on it, and after a little experimenting, The Father of Ink Blogging, has discovered some of its benefits.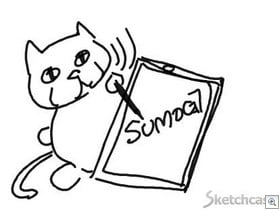 Check Sumocat's SketchCast here.

This article may contain affiliate links. Click here for more details.