Sumocat's Ink Blogging Tool, Build 52, On Video
For those who might want to give Ink Blogging a try this might be worth a look. Sumocat, the blogosphere's most consistent and persistant Ink Blogger created Build 52, a tool to make the process of getting Ink to your blog posts easier. Michael Penman of The Hallel Report has now documented the process on video, using Camtasia Studio, for all to see. Check it out.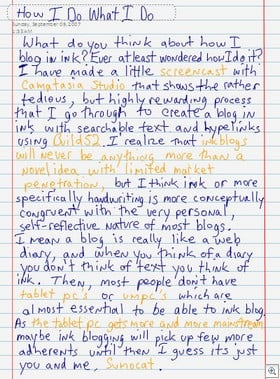 This article may contain affiliate links. Click here for more details.