Super AMOLED Goes Large for 2011, a Tablet Future in Store?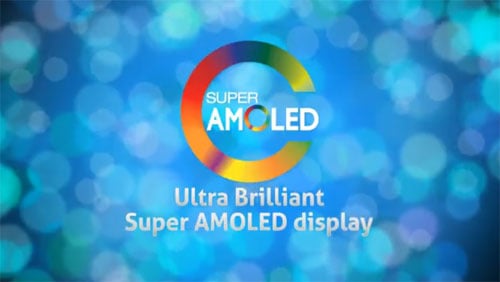 Although Samsung has eschewed Super AMOLED technology on its current Android tablet, the Samsung Galaxy Tab, in favor of an LCD display panel, a second generation tablet from the Korean manufacturer could very well come with a Super AMOLED display. Samsung is readying 7-inch Super AMOLED displays, though production of the larger displays–the company currently has 4-inch Super AMOLED displays for use on the company's own Galaxy S series smartphone line–won't officially begin until June 2011, making a Fall 2011 refresh of the Galaxy Tab likely.
Super AMOLED, when compared with traditional LCD technology, offers a brighter viewing experience with more contrast. Because Super AMOLED screens are brighter than traditional OLED and AMOLED screens, they offer better outdoor visibility, as seen with Samsung's current generation Galaxy S smartphones, which are available as the T-Mobile Vibrant, AT&T Captivate, Verizon Wireless Fascinate, and Sprint Epic 4G in the United States market.
Though Samsung hasn't commented on what its plans are for the larger Super AMOLED panels, we can probably guess the company is reserving them for its own. With the smaller Super AMOLED panels, Samsung has been exclusively using that display panel in-house for its Samsung Mobility division.
The 7-inch panel will have a resolution of 1200 x 600, up from the 1024 X 600 display resolution on current Galaxy Tab models according to Korean publication ET News.
In my experience, Super AMOLED and AMOLED screens are great for viewing graphics, pictures, and videos, but with more text-heavy chores like Web browsing and e-book reading, text appear to be pixelated when compared to regular LCD technology.
Source: Gizmodo

As an Amazon Associate I earn from qualifying purchases.