Super Smash Bros for Wii U Video Packs 50 Amazing Extras
With the holiday season quickly approaching and video game consoles from rivals picking up exclusive titles, Nintendo is heavily promoting its own weapon to win the holiday buying season. This week the company didn't just talk about 50 features, changes and upgrades buyers of Super Smash Bros for Wii U can't expect. It packed them all into one single video.
Entitled "50-Fact Extravaganza,"the video first aired earlier this week as a Nintendo Direct production available on the company's website. Nintendo Directs are the broadcasts that the Japanese gaming company uses to get information directly to those who own or are considering buying any of its consoles.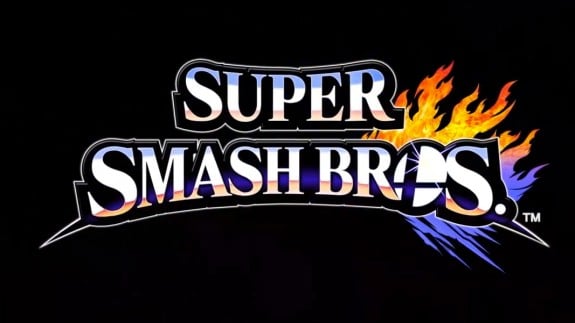 The Super Smash Bros for Wii U 50-Fact Extravaganza lasts for an astonishing 35 minutes. It starts with the basics, like pointing out that players can expect a bigger assortment of characters to play the game with at first than in past games. Some characters will remain locked and secret until they've been beaten.  The moves that players have at their disposal mirror what's available in Super Smash Bros for 3DS, making it easier for those who picked up that version of the game to get started with this one.
Nintendo offers a pretty interesting fact in the video about the levels in the game. According to the video, the levels in Super Smash Bros for Wii U are so big that including full versions of them in the 3DS version would have been impossible because player's characters would be too small. Later parts of the video point out the massive difference in the amount of music available in both versions of the game.
There's tons more small things revealed in the video, but the gist is pretty clear. Nintendo is banking on Super Smash Bros for Wii U boosting sales of the Wii U console this year. That makes sense, sales for the 3DS version of the game were extremely high.
How Nintendo is trying to convince users to purchase the game is a bit strange though. With millions of 3DS versions already in the hands of players, this video mostly tries to convince people who purchased that version of the game to pick up Super Smash Bros for Wii U. That's strange because one would assume Nintendo is hoping to attract users who didn't own the other version.
On the other hand, it's hard not to imagine that convincing the millions of people who already have a Nintendo console to purchase a Wii U for this game is easier than trying to convince those who have an Xbox One or PS4. Also, those who don't yet own a Wii U aren't likely to be watching.
In almost every way, Super Smash Bros for Wii U is the biggest game in the franchise to date. Like other games in the series, players take on the role of their favorite characters from different Nintendo properties. Mario, Pikachu, Star Fox and Donkey Kong are all back for more in this game, but they're joined by an improved Charizard, Marth, Sheik, Zero Suit Samus, Wii Fit Trainer and more.
Players can actually join the extensive line-up of characters too. Earlier this year, Nintendo revealed that Super Smash Bros for Wii U buyers would be able to create a fighter of their own. The game simply imports the Mii characters that users create with their profiles and then lets players layer player templates over top of them. Progression in the game unlocks more abilities. 8 player cooperative multiple is included here. So too is robust online multiplayer complete with events and rankings.
Super Smash Bros for Wii U is exclusive to the Wii U, as its name suggests and GameStop is already taking pre-orders. A copy of the game itself will cost users $60. There's also a separate Super Smash Bros for Wii U bundle that'll cost $99. This bundle includes the game, an adapter and a GameCube controller for players who aren't comfortable with the Wii U Pad.

This article may contain affiliate links. Click here for more details.