Surface 2 with 4G LTE Clears Hurdle for Release
It seems Microsoft is very close to taking away another advantage of owning an Apple iPad instead of one of its Surface tablets. A version of the Surface 2 tablet that it launched last year has cleared the FCC on its way to store shelves.
Documents detailing the 4G LTE version of the Surface 2 tablet were submitted to the Federal Communication's Commission this week. The documents detail how the Surface 2 with 4G LTE will allow users to connect to wireless communication networks exactly the same way a smartphone does.
Companies are required to submit details about their products that connect to the United States' telecommunication's network to the FCC before they can be made available to users.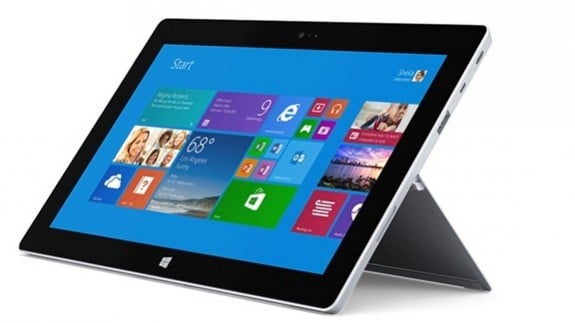 To be clear, Microsoft said that it would launch a 4G LTE-equipped Surface 2 last year. As such, these documents don't really reveal anything new about Microsoft's planning on than timing. Since announcing the Surface 2 with 4G LTE the company has kept quiet about any future plans for the Surface line. All of that being said, that the device is being cleared by the FCC does indicate that Microsoft is closer to launching the tablet.
Really, a successful launch of the Surface 2 is key for Microsoft for a couple of big reasons. No Surface has come equipped with the technology to date, that's left all current Surface owners adding tethering to their smartphone's data plan or searching for the nearest Wi-Fi hotspot.
It's also important because that's an area where the iPad now dominates. If Microsoft can make inroads in that area it could go a long way toward bolstering the company's tablet sales and attracting more app developers to the Windows Store.
Read: Microsoft Bets on 4G LTE as Surface 2's Savior
So far, there's no word on a potential launch date for the Surface 2 with 4G LTE. That Microsoft would have more to share about the device and other accessories it announced with the Surface 2 last October during it's BUILD 2014 event in April does make sense. Pricing too remains a mystery, however it's worth noting that the company sells the  Wi-Fi only version of the Surface 2 for $449. Traditionally, LTE-equipped devices sell for more than their Wi-Fi only counterparts.

As an Amazon Associate I earn from qualifying purchases.