Surface Book 2 Release: What The Rumors Are Saying
We live in a world where every device that proves popular is followed up a year later with more features, more power and – if we're unlucky – a slightly higher price tag. We saw Apple give birth to this type of release cycle with the iPhone and iPod. We saw Samsung, HTC and LG embrace it with Android. Now Microsoft, fresh off another year of modest victories with its line of Surface 2-in-1s, is said to be prepping a refresh. Allegedly, the company is preparing for a Surface Book 2 release.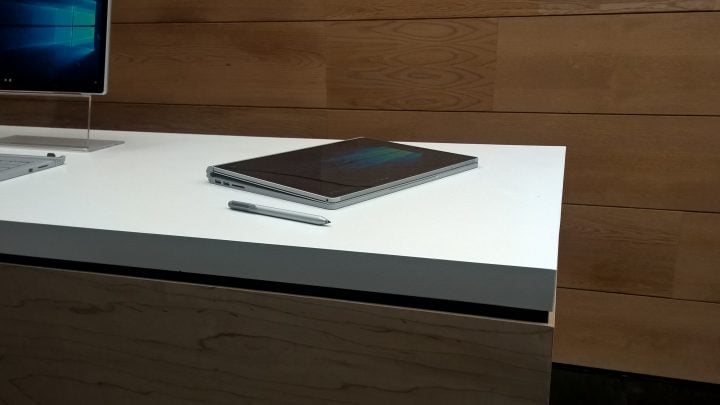 That's right. If the latest rumors are to be believed – and that's a big if for reasons that'll become clear soon – Microsoft is planning to follow-up its first notebook with tweaked internals and raw power.
Surface Book 2 Release: The Rumors
Microsoft shocked everyone when it unveiled the Surface Book onstage at an event in New York City last October. The presentation began with a breakdown of the device's internals and design. The company called it a notebook, then Microsoft Devices head Panos Panay showed a slightly modified introduction video that included the device's display completely detaching from its base. Other companies were delivering Windows 2-in-1s long before the Surface Book came along, few of them were as exciting.
A piece that appeared at Vine Report is what most sites alleging a Surface Book 2 release coming soon cite in their coverage. Allegedly, Microsoft is planning to launch the Surface Book 2 as early as this June, possibly to go up against "the MacBook Pro 2016 speculated to be in WWDC in the same month."
As for why Microsoft would schedule a Surface Book 2 release for sometime this summer, the outlet points to the original Surface Book's issues with power management. "It also looks as though that Microsoft's fix in April is only a band-aid as they are also reportedly trying to take the issue on a bigger scale." Microsoft will use Intel's new Kaby Lake processors in the Surface Book 2 to solve issues once and for all. The report goes on to say that if Microsoft is to use Kaby Lake, the Surface Book 2 release wouldn't come this summer, but maybe next year at the earliest.
Surface Book 2 Release: The Facts
Whether the Surface Book 2 release is actually coming is up for some debate. The outlet reporting an imminent Surface Book 2 release, Vine Report, doesn't have a well-known track record of providing accurate information about Microsoft's plans. That's why most outlets reporting the speculation are qualifying their sources with just, "rumors say."
There is something to be said about the outlet's reason for an imminent Surface Book 2 release: the timing just might make sense. Microsoft launched the Surface Book last October, not last summer. Anecdotal evidence points to Microsoft preferring yearly release cycles. The Surface 2 lasted in Microsoft's line-up for 15 months. It's been a full year since the Surface 3 launched.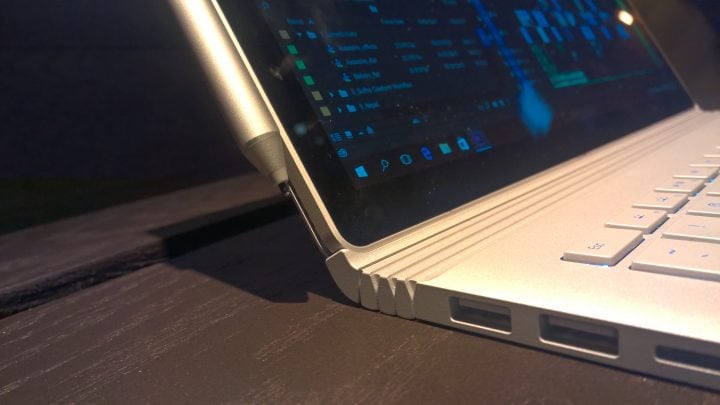 Microsoft has been known to quickly evolve product lines. The Surface Pro 2 and the original Surface Pro only lasted roughly 9 months before being replaced.
Read: Microsoft Surface Book Impressions
The Surface Book definitely had power management and stability issues, but users report most of them were fixed with subsequent software updates. It never appeared as if any of the issues that Surface Book users experienced were due to hardware problems. Usually, these issues were traced back to Microsoft or Intel not working together to create stable drivers for Windows 10, the operating system that the Surface Book launched with.
One thing that does come up in the report is the unusual hinge that Microsoft adopted for the Surface Book. The company says that its teams spent months coming up with the Dynamic Fulcrum Hinge that props up the Surface Book's display and looks a lot like a spine. Users have had two main complaints with the Dynamic Fulcrum Hinge. First, it still allows the screen to wobble a bit too-much when using touch in notebook form. Second, it leaves a gap between the device's display and base when closed. It's Vine Report's assertion that Microsoft plans to remedy that ga with the Surface Book 2 release. How the company might do that isn't mentioned in the report.
Surface Book 2 Release: Should You Wait to Buy a Surface Book?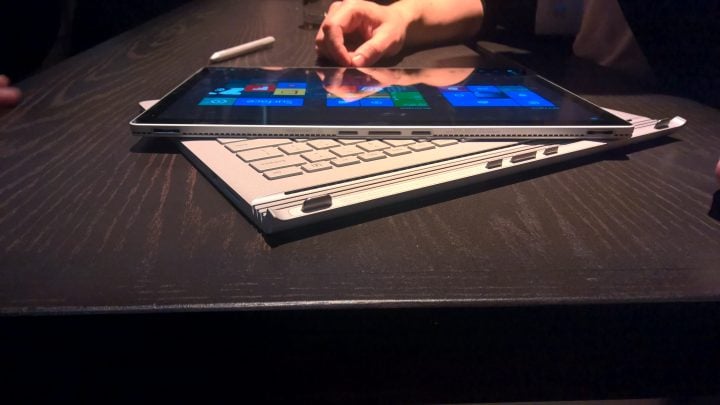 Honestly, it feels like it's a little too early to be taking Surface Book 2 release rumors seriously. Recent trends suggest that Microsoft is done with quickly iterating on devices now that it's established a solid brand and foundation. I believe that you can buy a Surface Book now without fear of it being replaced by a newer model in the near future.
Read: The Best Surface Book Deals Available
That being said, only Microsoft knows Surface Book 2 release plans for sure. If you've already looked into the Surface Book and had one or two reservations, maybe it is a good idea for you to hold out for a new device. Just know that this new device might not launch this summer like these rumors suggest.

As an Amazon Associate I earn from qualifying purchases.