Surface Book & Surface Pro 4 Release Brings Missing Feature
On stage at its Windows 10 Devices Media Briefing, Microsoft confirmed that anyone who purchased a Surface Book or the new Surface Pro 4 would be able to unlock their device with just their face. Unfortunately, journalists noted that both devices were missing the feature in their reviews last week. Late yesterday, the company finally made good on that promise. Surface Pro 4 and Surface Book users can finally setup Windows Hello on their brand new devices.
Microsoft released what it's call System Firmware Update – 10/23/2015 early yesterday. Surface Book and Surface Pro 4 are two of the new devices that Microsoft announced earlier this month. The Surface Book competes directly against Apple's MacBook Pro. The Surface Pro 4 is an updated version of last year's tablet with notebook internals.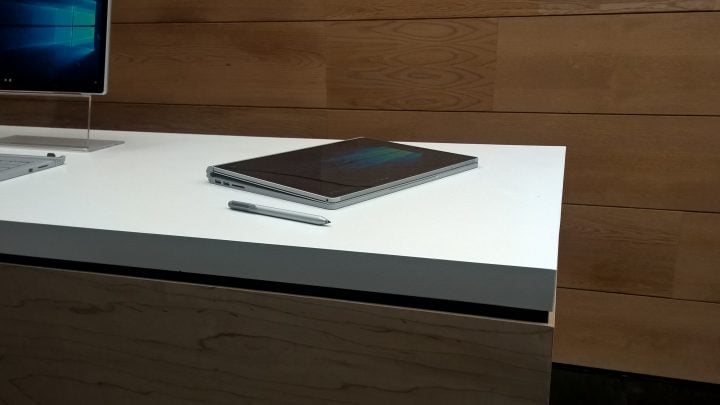 Anyone who purchased a Surface Book or Surface Pro 4 should definitely download System Firmware Update – 10/23/2015 to unlock Windows Hello. Windows Hello allows users to login to their device without typing their passcode or password. That's because the Surface Pro 4 and Surface Book have front-facing camera technology that allows them to scan faces. Microsoft also has a Surface Pro Type Cover that allows users to login with their fingerprint, just like on Apple's iPhone.
Read: Surface Book & Surface Pro 4 Pre-Orders Arrive
Microsoft has said that it plans to add a way for developers to use Windows Hello for logins in specific apps to. At least, that was the company's plan when it announced Windows Hello for Windows 10 over the summer.
Besides turning on Windows Hello, System Firmware Update 10/23/2015 improves some issues with the Surface Pro 4's display, and improves storage performance. This is according to Microsoft's Surface Pro 4 Update History page. The Surface Book's Update History page includes a list of firmware changes identical to what's provided for the Surface Pro 4.
The Surface Book starts at $1499, and Microsoft bills the device as being an ultimate laptop. To bystanders the Surface Book looks like a regular notebook with an unorthodox spinal-looking hinge. The base of the notebook contains all the Surface Book's ports, some batteries and graphics processing. In the top half of the Surface Book is its processor and Intel integrated graphics. The screen of the Surface Book separates from the keyboard base, turning it into a 13-inch tablet that users can take notes with or watch videos on.
Surface Pro 4 is still the same tablet with notebook internals. It now features a 12.3-inch display and new Intel Skylake processors for less heat and more power. In fact, the Surface Pro 4 with Intel Core M3 processor doesn't contain a fan at all. The display itself includes more pixels than any Surface Pro before it. The Surface Pro 4 is also thinner and lighter than previous Surface Pro devices.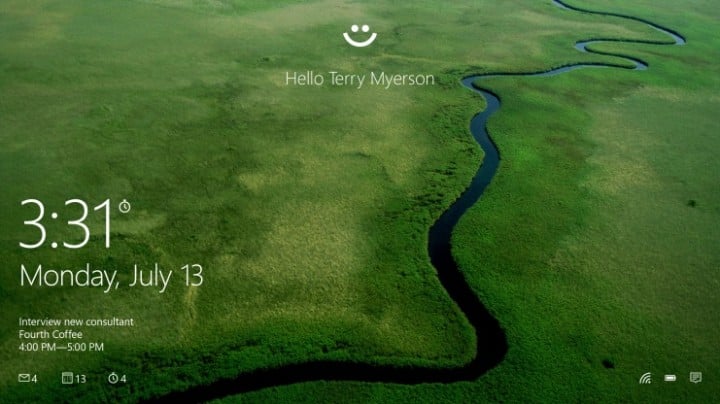 Microsoft upgraded the Type Cover for the Surface Pro 4 too. It's keys have more travel and protrude out from the base of the cover like the keys on almost on notebooks do these days. There's a bigger trackpad too. Both the Surface Pro 4 and Surface Book support a new Surface Pen and display technology that can sense 1024 different levels of pressure when users are writing or taking notes. There's a dock that lets both the Surface Pro 4 and Surface Book charge plus connect to two displays and USB 3.0 devices. The new Type Cover costs $129 for a basic model and $159 for users who want a fingerprint reader. The Surface Dock is $199 – just like its predecessor.
Read: Best Buy Offers Killer Surface Book & Surface Pro 4 Deal
Microsoft says that it saw more demand for Surface Book than it anticipated. To compensate for that the company will keep delivering new device to most retail locations on a near-daily basis until demand is under control.

This article may contain affiliate links. Click here for more details.