Surface Pro 3 Buying Guide: What You Need to Know
It's impossible to predict how successfully anything is going to be with real users. There were plenty of industry insiders lining up to predict the doom of Apple's MacBook Air. Because of its size, insane battery life and great design the MacBook Air quickly became one of the best machines users could buy. Today, Microsoft's ads would have you believe that its Surface Pro 3 is the best MacBook Air rival you can buy.
I'd say it is, and that if you're planning on buying the Surface Pro 3, now is a great time. The Surface Pro 3's hardware just can't be beat. Here's what you need to know about buying the Surface Pro 3 this holiday season.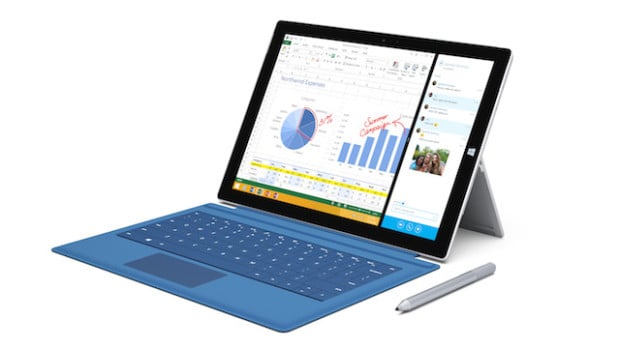 Read: Surface Pro 3 Impressions – Has Microsoft Succeeded Where Apple Failed?
Why Buy a Surface Pro 3?
When it debuted the original Surface and Surface Pro tablets, Microsoft had a philosophy it was trying to deliver on. In deciding to go into the hardware space Microsoft had to find a niche that it could do better than any other hardware maker. It settled on high-end machines and set out to create devices that offered the best features of two form-factors: notebooks and tablets. Every Surface device since then has gotten closer to the dream. Surface tablets are meant to cross the divide and let you carry one device.
The Surface Pro 3 is Microsoft's third-generation Surface and the closet the company has come to delivering on that original dream. Like a tablet, it's ridiculously thin and has a 12-inch high-definition touchscreen. Surface Pro 3's run almost completely silent too. In this respect, the Surface Pro 3 is a spacious tablet with a lot of screen real estate. It's able to check email for users in the background thanks to Connected Standby, a software feature that's only been available on pure Windows tablets until now. Long battery life is key for tablets and the Surface Pro 3 has that too. It lasts around 7 hours. Microsoft says, 9 hours if you're just web browsing.
The tablet-like thin-metal shell of the Surface Pro 3 hides the spirit of a laptop. External covers can add a keyboard to give the Surface Pro 3 a notebook feel. These covers include a trackpad and a physical keyboard for precision input and getting work done. Inside the Surface Pro 3 are real Intel Core I processors with the speed and app advantage that comes with, like running Desktop apps like iTunes and installing apps from the Windows Store.
Like all Surface devices, there's a full-size USB port, a front-facing web-cam, rear-facing camera, Display Port for connecting to monitors and Windows 8.1. Microsoft has improved on important Surface features in ways that make it a better convertible. An included Surface Pro 3 Pen instantly starts the tablet and gets it ready to take notes or sketch without any extra hardware. Magnets allow users to position the keyboard better in their lap than in past versions. Also, the kickstand is freely adjustable. The power adapter for the Surface Pro 3 also comes with an extra USB port built-in. It's only for charging devices though, it can't communicate with the Surface Pro 3 itself.
If you want a Surface Pro 3 it's because you don't want to have to carry around multiple devices everywhere you go. The Surface Pro 3 can be a notebook when you need, a tablet when you want it and has enough power to do almost anything.
Which Surface Pro 3 to Buy
Let's break down the different models here. Microsoft makes three versions of the Surface Pro 3 available around the world. Physically, they are each identical but internally they have some different specifications.
First, there's the Surface Pro 3 at $799. It's the entry model. It includes 64GB of storage and an Intel Core i3 Processor. It's great for just about everything, but the more expensive models are better than this one is for games and video editing.
Next is the Surface Pro 3 at $999. It includes 128GB of storage – double what you get in the model that costs less and a faster Intel Core i5 processor. Another version comes with the same processor and double the storage of this one – 256GB for $1299.
Two ultra-high end Surface Pro 3 devices are available for those who crave power and storage. These are the Intel Core i7 models. The one with 256GB of storage costs $1,549. A model with 512GB of storage costs $1,949.
You'll want to buy the Surface Pro 3 that best fits your needs. As such, I encourage you to think deeply about how you plan to use the Surface Pro 3. If you're just going to be browsing websites, editing presentations and documents and playing some computer games the $799 Surface Pro 3 is perfect for that – provided you don't want to max out the settings in any serious PC games. If you're looking for a serious mobile gaming machine the two higher end models are going to be better for that. You can edit videos and produce media on any version of the Surface Pro 3, but the added storage and power in the $999 and $1,549 models are going to make that a bit easier.
Of course, you can also disregard all of this and buy the Surface Pro 3 that best matches with your budget. For a lot of people that's going to be the Surface Pro 3 at $799. Remember, you don't have to spend extra money on storage now if you don't want to. The Surface Pro 3 supports hard drives, cloud storage and MicroSD cards.
Essential Surface Pro 3 Accessories
Microsoft's MacBook Air vs Surface Pro 3 ads have done a great job of showing the advantages of having a 2-in-1. What they haven't done is shared the true cost of the Surface Pro 3. You can use the Surface Pro 3 without an accessories at all, Bluetooth and a full-size USB make that possible. There are some essential accessories though, I think.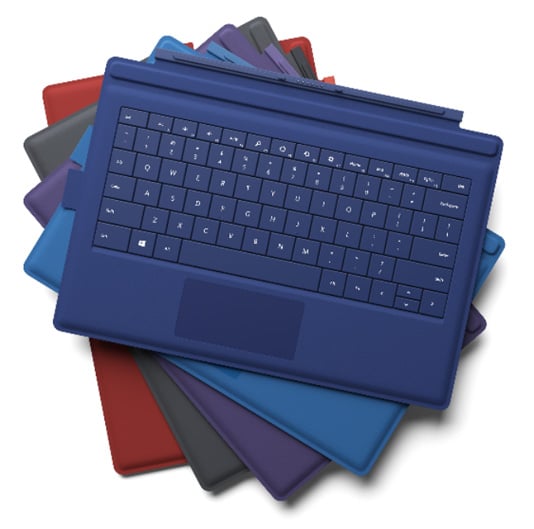 The Surface Pro 3 is my personal computer and I can't imagine using it without Microsoft's Surface Pro 3 Type Cover. It has a built-in keyboard and a great trackpad. The keys are backlit and users can purchase them in Red, Black, Purple, Cyan and Blue. Each costs $129.99 and also includes a pen loop for storing the included stylus. I'd purchase one.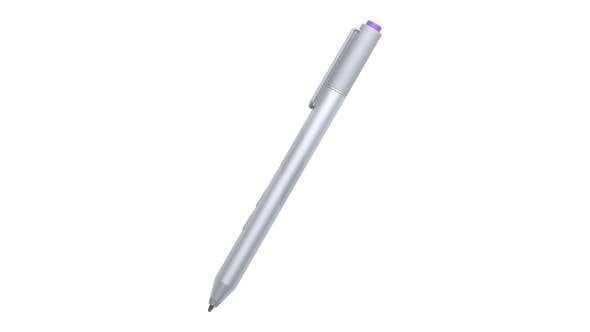 You are going to lose the Surface Pro 3 Pen Loop at some point. Microsoft sells the little bits of colored fabric and glue for $4.99 each. The company also offers replacement Surface Pro 3 Pens for $49.99, which is a bit steep.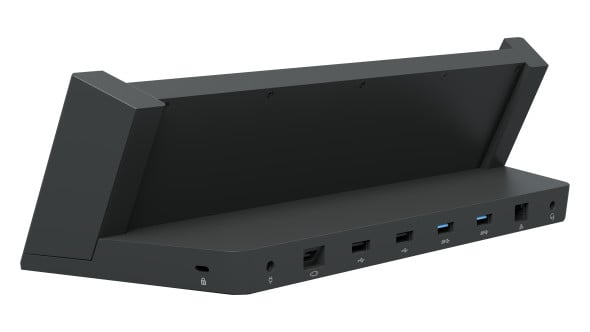 The Surface Pro 3 is a great portable machine, but there's a dock for making it a great desk machine too. This Surface Pro 3 Docking Station includes 3 USB 3.0 ports, 2 USB 2.0 ports, Gigabit Ethernet, Display Port out and an audio input/output jack. It also has its own power supply so that you can keep yours in your bag. It costs $199.
I wouldn't say that the Surface Pro 3 needs a lot of other accessories. There's a special edition Surface Bluetooth Arc Mouse for those who need a mouse that's extra portable. It folds flat and costs $69.99. There's also a Microsoft Wireless Display Adapter for $59.99. With it you can mirror anything on your screen to a television. You may want to consider a copy of Microsoft Office 2013 if you don't already have a copy. Microsoft offers Office 365 for users who need Word, Excel, PowerPoint and OneNote for as little as $6.99 a month. The Surface Pro 3 doesn't come with Microsoft Office for free. You'll need to pay extra for it or subscribe to Office 365.
Good luck with your Surface Pro 3 purchase.

As an Amazon Associate I earn from qualifying purchases.