Surface Pro 4 Reveal: What to Expect
In 2012 Microsoft's Steven Sinofsky stood on a stage and showcased the first Surface Pro to the world. Back then, it was overshadowed by its little brother, the more iPad like Surface RT. Today, the Surface Pro is surely Microsoft's best-selling Windows device by far. What's more, it's spawned a new breed of Windows 2-in-1s that look like tablets but have notebook internals. The stakes for the Surface Pro 4 are high.
At that first Surface event Microsoft said that it created the Surface RT and Surface Pro to be showcases. Apple, long the undisputed king of all-in-one desktop PCs, was gaining a strangle hold on the high-end notebook PC market. With little interest from hardware makers themselves, Microsoft felt it was necessary to step in and build something on its own. It's 2015 and the game has changed. Surface Pro 3s are popular enough that Dell, HP and a few others have almost identical devices coming. Apple blatantly copied the Surface Pro 3 with the iPad Pro.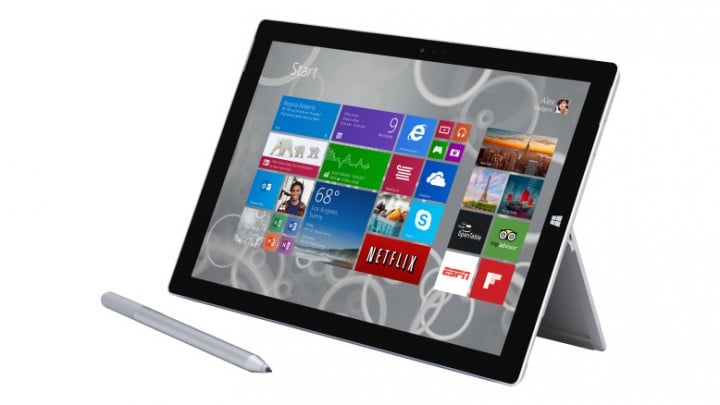 The Surface Pro 4 is Microsoft's opportunity to change the conversation again; it's the company's chance to take a victory lap and show that even if others can emulate what the Surface Pro 3 does today they still haven't got the right formula.
Read: Surface Pro 4 & iPhone 6s Rival Event Set for October
Microsoft isn't confirming anything about the Surface Pro 4's price or anything else. Reliable reports peg the Surface Pro 4 reveal for an event this coming Tuesday, October 6th. Here is what we know about the Surface Pro 4 already and some speculation on what'll happen during the Surface Pro 4 reveal.
Your Surface Pro 3 Accessories Will Still Work
One of the few things we know with certainty is that Microsoft plans to keep the same chargers and docks compatible with the Surface Pro 4. As the Surface Pro line has already gone through two ports, that's good news.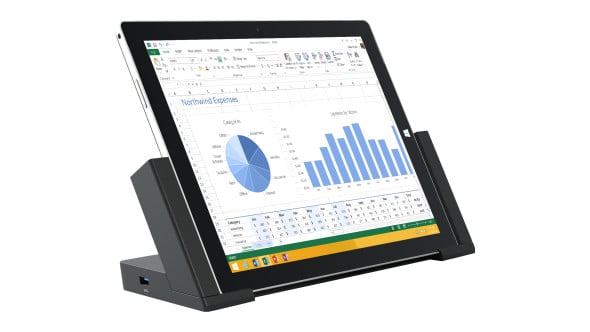 The only reason we know this is because Microsoft executives said as much in a blog post aimed at businesses and IT departments sometime ago. Microsoft wanted to ensure business owners and IT departments that the items they purchased today would be compatible with new products for years to come. In effect, the declaration means that we won't see a new power port on the Surface Pro 4. It also means that the Surface Pro 4 won't have a bigger physical presence than it already does. Some also say that this means it won't have a bigger display, but it's possible Microsoft could shrink the borders around the Surface Pro 3's display to get a bigger screen while staying compatible with the dock that thousands have already purchased.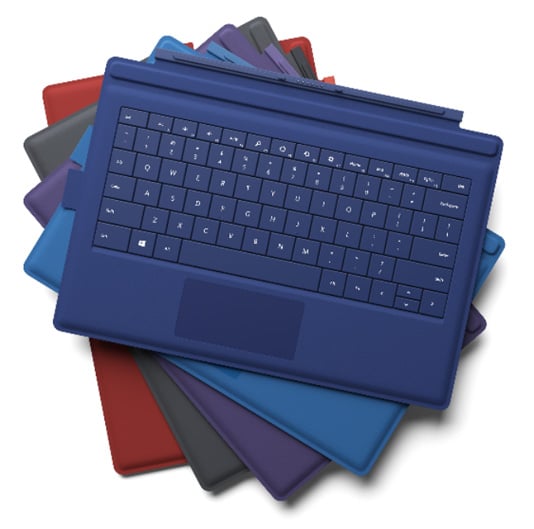 Microsoft purchased N-Trig, the company that made the Surface Pro 3's pen. As such, it's very unlikely that we'll see any changes there either.
New Processors & Better Internals
With more people buying the Surface Pro 3 than its predecessors, it's safe to assume that Microsoft has found the right mix of design and features. Theoretically, that means that the basic Surface Pro form factor that we have now will stick around for the Surface Pro 4. That doesn't mean that what's inside the Surface Pro 4 – its processors and RAM – won't change at all.
Read: Skylake is Why Buying a Windows 10 PC is Smart
The processors inside the Surface Pro 3 are old now. Here to provide better battery life and produce less heat are new Intel Skylake processors and Intel Core M processors. Intel Core M is the same processor that allows the new MacBook to be so thin and light. Skylake focuses on battery life plus adds some new hardware capabilities. A few months ago Intel showed off a machine that allowed users to wake it with just a voice command with Microsoft's Cortana personal assistant. Microsoft has to introduce fresh processors with the Surface Pro 4, whether it'll choose Skylake or Intel Core M depends on its priorities.
An Iris Scanner or Fingerprint Reader
Windows 10 has almost identical system requires to Windows 8.1, the operating system that comes on the Surface Pro 3. You can load the operating system on any Windows 8.1 machine for an experience comparable to a new machine. That's just where software and apps are concerned.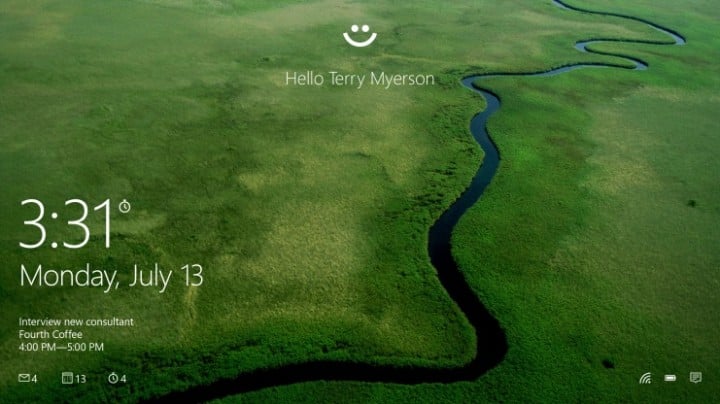 Windows 10 does have a completely hardware dependent feature called Windows Hello. Windows Hello replaces the password, making it easy for users to login without typing a password or entering a passcode. Having an iris scanner or fingerprint reader attached to your device unlocks this functionality. Leaks last week confirmed that Microsoft plans to unveil Windows phones with Iris scanners that let users login by just staring at their device. It's hard to imagine that Microsoft wouldn't include that same technology in the Surface Pro 4. After all, the device is intended to be a complete showcase for what's possible with Windows.
Read: Surface Pro 3 vs Surface Pro 5: What We Know So Far
Microsoft's Windows 10 devices briefing starts on October 6th at 10AM Eastern Standard Time. Microsoft plans to broadcast the event on its website.

As an Amazon Associate I earn from qualifying purchases.