Microsoft Surface: Everything We Think We Know About New Hardware
It was on stage a year ago that Microsoft offered up fresh rivals to the iPhone, iPad, MacBook Air and MacBook devices that Apple uses to dominate the high-end computing and smartphones markets. Rumors and a new event invitation sent out to reporters last week hint at another wave of upgrades for the Microsoft Surface line.
Allegedly, Microsoft has at least one new Microsoft Surface in the works. Known only as the Surface All-In-One for now, rumors indicate that this device will finally add a desktop to the company's portfolio of devices. It's a class it currently leaves to its hardware partners today. We've seen what we think are some related hardware leaks for the Surface All-In-One recently.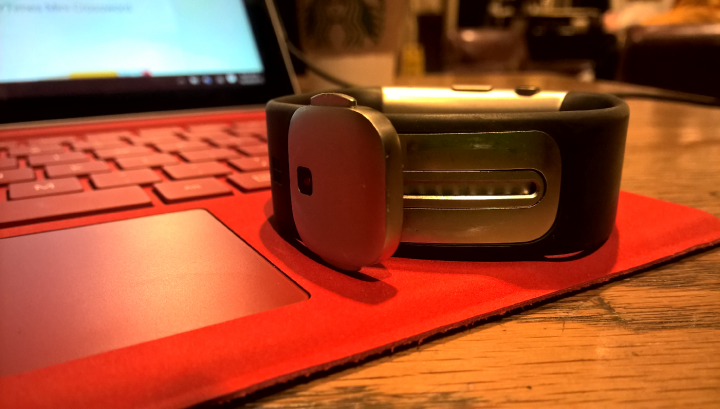 There are also rumblings of delayed upgrades to other models in Microsoft's hardware portfolio. The Surface Pro 4 and Surface Book are now a year old, software fixes have finally made these devices a bit more stable, but they don't warrant refreshes necessarily. Lumia smartphones are officially dead in the water; no Microsoft Band 3 is coming either.
Read: Surface Pro 4 Review – The Best There Is
Here's what we think we know about a suspected new wave of Microsoft Surface related updates and upgrades coming this fall and beyond.
Microsoft Surface Pro 5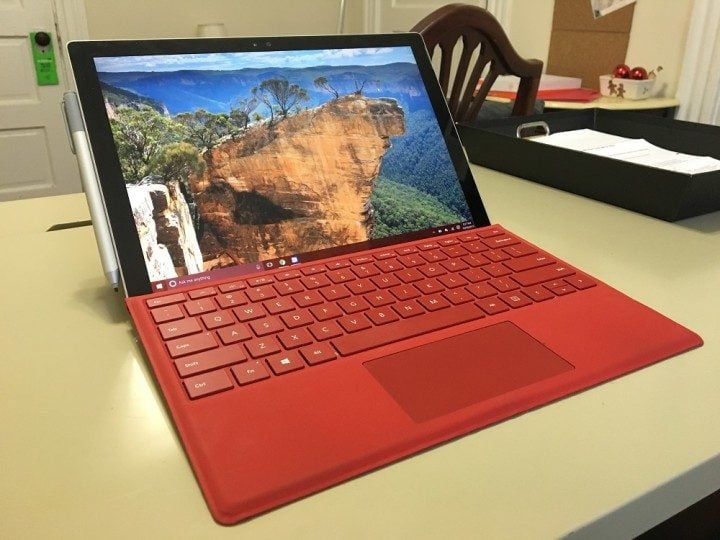 Microsoft hasn't shared official sales numbers, but it's safe to say that the Surface Pro 4 and Surface Pro 3 make up the majority of the Surface hardware the company sells. Certainly, they're the more recognized and most often seen products in the portfolio. The Surface Pro was the second piece of Surface hardware to arrive on store shelves. Users flocked to the Surface Pro 3 once Microsoft managed to get the right mix of screen-size, durability and power. It's both the company's answer to the iPad and MacBook Air.
With a year now gone, some assume that Microsoft will debut a Surface Pro 5, but that doesn't seem to be the case. Not only have there been next to no rumors about the device, Microsoft has shown a willingness to adopt an 18-month long upgrade cycle for devices it believes are stable enough in the marketplace.
Citing sources with knowledge of Microsoft's plans, All About Microsoft maintains that the company doesn't have plans to introduce a potential Surface Pro 5 until the next major round of Windows 10 software upgrades are ready sometime in 2017.
Microsoft Surface 4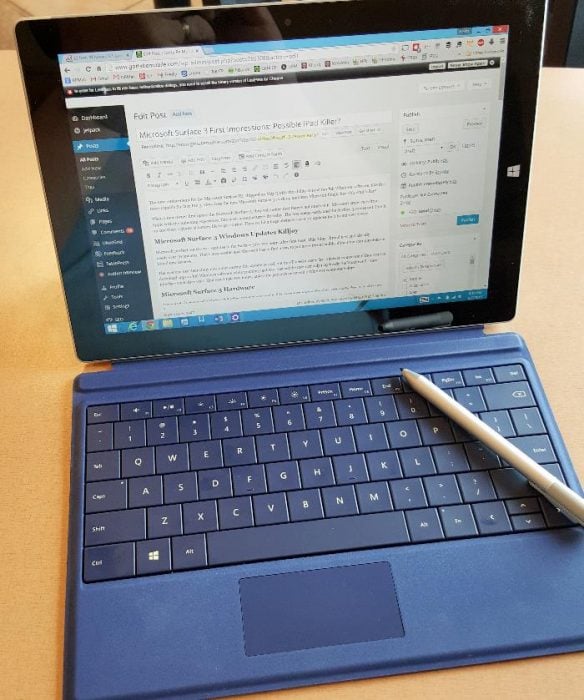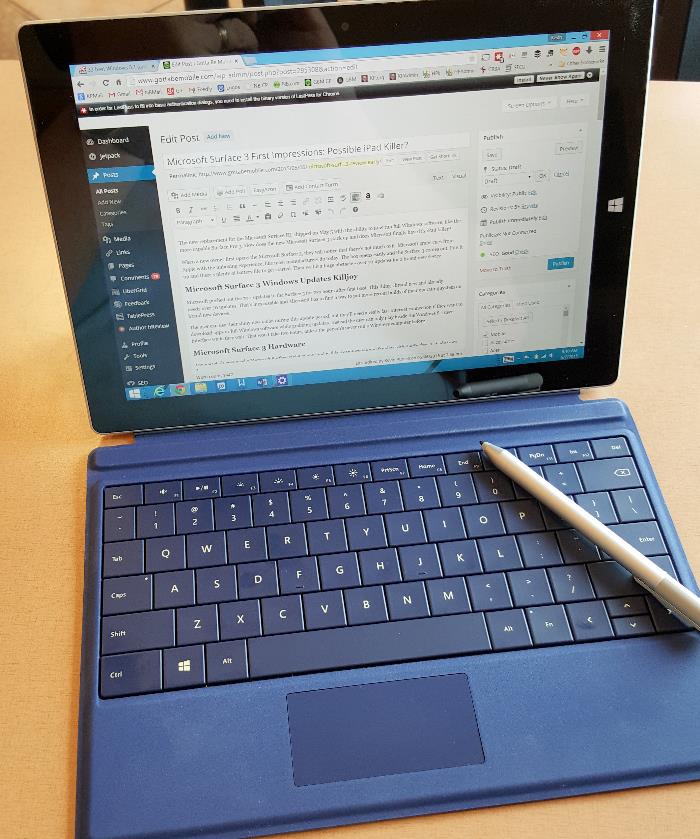 One device that should be on the cusp of an upgrade is the Surface 3. This is the Microsoft Surface for those that don't need a 12-inch screen and the fastest processors. Microsoft released the Surface 3 in May of 2015, making it ripe for an update. We're not hearing anything about a Surface 4.
Microsoft Surface Phone
The Redmond, Washington-based company might have been a big player in smartphones before the iPhone arrived, but it managed to blow that lead spectacularly. Microsoft also managed to give away what little traction its Windows Phone operating system managed to gain after its release in 2010. Last year, the company introduced the Lumia 950 and Lumia 950 XL, two powerful Windows phones that could act as near replacements for a desktop PC, if users have the right dock and a few accessories at their workstation. Neither seems to have sold well.
There could be a Surface Phone in the works, but we have no evidence that it's happening soon.
Microsoft Surface All-In-One
Patent and accessory leaks by the Federal Communications Commission leave open the possibility of a single high-profile launch for Microsoft this year. That device wouldn't be a continuation of existing part of Microsoft Surface, but an all new device: a desktop PC.
Two devices, a Surface branded keyboard and Surface branded mouse – both Bluetooth – surfaced recently. The photographs feature Design keyboards and mice with a new paint scheme matching the color and finish that all modern Surface devices have. All About Microsoft believes that the device Microsoft is preparing to launch these accessories with is codenamed Cardinal.
A patent in uncovered by Venture Beat last year showed that Microsoft was working on a modular desktop PC that users could add new features to without going inside of it to do hardware upgrades.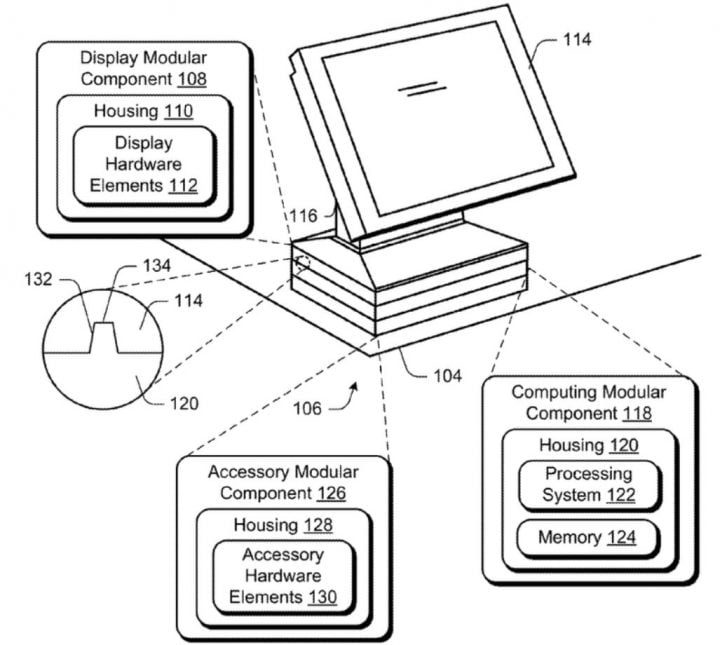 A device like the patent suggests would be consistent with other Surface devices Microsoft has on store shelves. Every Microsoft Surface device released thus far attempts to let users do more with less by having a hardware trick up its sleeve. The Surface Pro 4 is a tablet, but has internals that let it run desktop apps too. Plus, there's the removable keyboard cover and the kickstand. Surface Book is a notebook PC, but its screen detaches and flips so that it can act as a tablet.
The only thing that we do know is that Microsoft plans to hold a Windows 10 related event on October 26th in New York City.
Invitations for the event invite users to "imagine what they'll do." Whether this is a reference to new hardware or software – or both – is unclear. The company does explicitly say it plans on revealing future Windows 10 developments at the showcase. Hardware partners that also make Windows 10 notebooks and tablets could make an appearance too.
Even if the only hardware news we see is the rumored Microsoft Surface All-in-One, it'll be memorable for sure.

As an Amazon Associate I earn from qualifying purchases.