Surprise Angry Birds 2 Release for iPhone Revealed
iPhone and Android video game developer Rovio confirmed today that it plans on trying its hand at again at building a mobile game empire around the idea of flinging themed birds at ever more complicated puzzles and piggies. There's an Angry Birds 2 release coming, and it'll arrive sooner than most might have assumed it would.
Rovio took to its website to reveal the Angry Birds 2 release early this morning. Coming on June 30th, Angry Birds 2's name suggests that Rovio plans on returning the game to its roots. Theoretically, we can expect the same gameplay as past editions with a few improvements. In the first Angry Birds players simply used a slingshot to fling different types of birds at ever-more-complicated contraptions set up by Piggies. Tapping your finger after flinging the birds activated special power-ups specific to that kind of bird. Since that first smash hit, Rovio has produced dozens of different versions. One of the most popular versions continues to be Angry Birds Star Wars.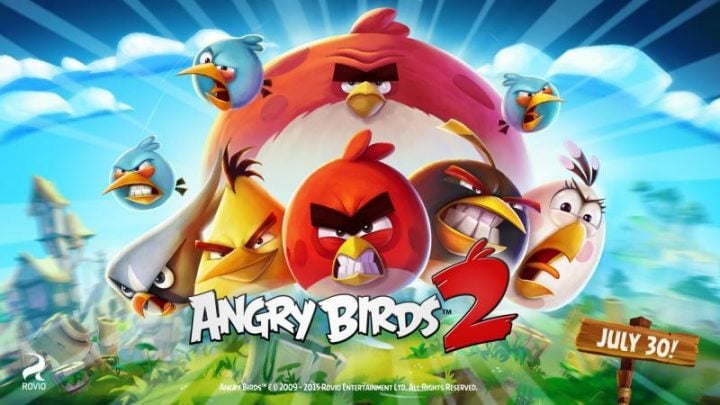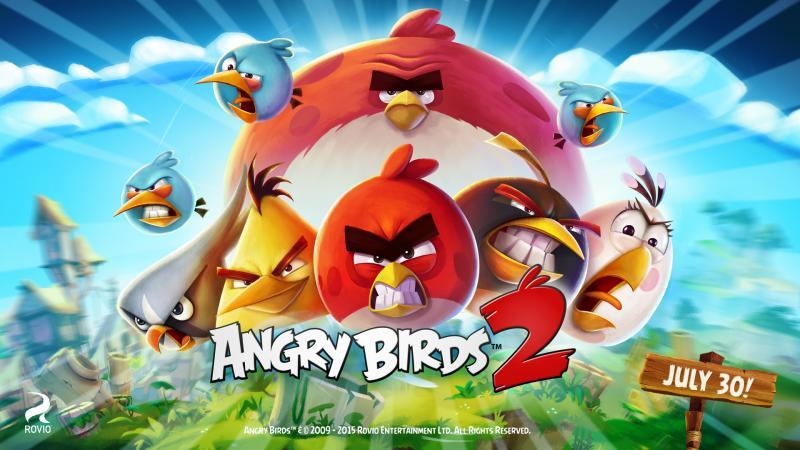 For now, Rovio is keeping quiet about Angry Birds 2 release details. In today's teaser the company only mentions that the game is set to arrive on June 30th. It's not at all clear what platforms we can expect the game on. Whether Angry Birds 2 is coming to Android and Windows is very much a mystery at this point. The Angry Birds 2 website that went online today does invite users to register for the company's newsletter. When the game arrives Rovio plans on sending users who register online links to download the game. The announcement does indicate that the game is coming to "App stores." Theoretically, that does mean that we can expect an iPhone and Android version of the game at the very least.
If past titles in the Angry Birds series are anything to go buy, we can safely speculate about some details. Some of the early Angry Birds titles cost a flat fee, but the overwhelming majority of them are what's called free-to-play titles.
Instead of paying to play, Rovio makes some power-ups and extras available for purchase through the game. This allows everyone to try the game for free, without Rovio having to build a free trial into it. Skilled iPhone gamers can possibly make it all the way through the different levels without having to pay any money. Users with less patience could simply buy in-game power-ups to improve their experience and make the game a bit easier. Rovio pioneered this method of making money off games. It's last major release, Angry Birds Go, used the tactic pretty decisively. It'll be interesting to see if Rovio walks some of those free-to-play mechanics back since the quality of some of its more recent titles suffered because of them. Mobile and new gamers are perfectly comfortable with free-to-play games, but it turns out gamers from living room consoles and dedicated mobile consoles are too found of them.
The Angry Birds website now has a calendar counting down the days until Angry Birds 2 arrives. A public release about the game indicates Rovio plans to reveal information about the game on a regular basis to tease users until that the Angry Bird 2 release date. Gamers who are excited for the Angry Birds 2 release are encouraged to follow the game's profiles on Facebook, Twitter, Vine and Instagram. There's also a YouTube page listed.
A picture on the website doesn't indicate that many of the different types of birds from the last game are back for this one. It also shows the different piggies looking up at them in a worried fashion.
All told, the Angry Birds 2 release should be the biggest thing in mobile gaming to happen all summer long. Again, Angry Birds 2 became a phenomenon. It's one of the few mobile gaming franchises to grow so big that it gives Nintendo's characters some competition in merchandising and licensing. There's everything from Angry Birds pillows to jacks and stuffed animals.