Surprise Destiny House of Wolves Add-on Teased
When the Destiny House of Wolves expansion pack arrives later this month it looks like it'll contain a surprise new mode that lets teams battle increasing waves of enemies. At least, that's if the Destiny House of Wolves reveal teaser for the new Prisoner of Elders activity is anything to go by.
Bungie, Destiny's developer and caretaker, revealed the existence of the Prisoner of Elders add-on for the game yesterday in a short trailer and post on its blog. The post itself only says that Prisoner of Elders is a new "activity" that'll be included with the upcoming House of Wolves expansion pack at no additional charge. House of Wolves is the huge expansion pack that Bungie announced last month. It includes more levels to explore, a new social area and new ways for users to upgrade their weapons over time.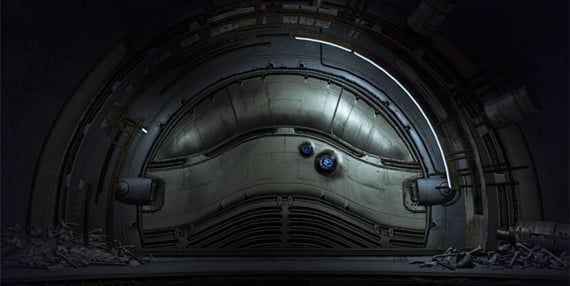 The Destiny House of Wolves Prison of Elders reveal trailer doesn't reveal a lot. A voice overheard in the trailer invites welcomes plays to Prison of Elders and tells them to ready for combat. There are some very short scenes where players are seen fighting against different kinds of enemies, but that is it.
The Prisoner of Elders reveal trailer is just enough to lure users to the live Twitch video stream happening today, May 6, at 11 AM Pacific Time. Bungie's Matt Sammons will host the livestream revealing the new piece of content directly from Bungie's Twitch Profile. House of Wolves launches on May 19th.
Video game website Polygon is speculating that Bungie plans for the Prison of Elders activity to be sort of like an arena battle mode. The theory is that Destiny players will team up with their friends to battle waves and waves of enemies. If true, the longer a team lasted in Prison of Elders the more skilled they'd be.
Independently of Destiny and any extra content, House of Wolves will cost users $19.99, plus a copy of the game if they don't have it already. Users who purchased the $35 Destiny Expansion Pass get both the House of Wolves pack and its predecessor, The Dark Below for $5 less than they would cost separately.
Destiny House of Wolves is set to be the biggest and most important feature addition Bungie has made to the game since it launched last September. A few weeks ago Bungie announced that the new content would boost the level cap for plays from 32 to 34. Having a higher level cap means that it's possible for characters that's already reached the game to earn more experience for skills and the games systems. Raising level caps is a big deal for online role-playing games like Destiny because where you are in relation to that cap is a direct indicator of how much of the game you've experienced and how often you play. When you're playing a mission you want all the work you're doing to be rewarded with experience that enhances your character.
Read: Destiny House of Wolves Release Date Revealed
The new materials system that Destiny House of Wolves introduces also has big potential for returning players. Going forward, players will be able to craft armor and weapons out of different materials scattered throughout the game and available for purchase. Users can upgraded these weapons as they level up their character, something that's not in the game today. Today players have to craft all new gear as they level up, which gets pretty aggravating depending on how quickly you level up.
Besides Prison of Elders, House of Wolves will add new competitive game mode called Trial of Osiris and the new Reef social space for no additional charge.

As an Amazon Associate I earn from qualifying purchases.