Survey Says Most Americans Don't Want Mobile Payments
Despite numerous companies trying their best to own the mobile payments space, most Americans don't want to use their phones for payments.
At least according to the latest survey on smartphone payments.
The New York Times reports on a survey from University of California in Berkley that says "adult internet users" in the U.S. aren't quite ready to pay with their phones. The Nokia-funded surveyed asked questions of 1,203 people, with a 3.4 percent margin of error.
The main reason the people surveyed seem reluctant to use mobile payments is security.
Of those surveyed, 96 percent said they wouldn't approve of systems that use their phones to track them when browsing stores. Four out of five people surveyed also said they wouldn't use mobile payment systems that gave stores their home phone number or home address.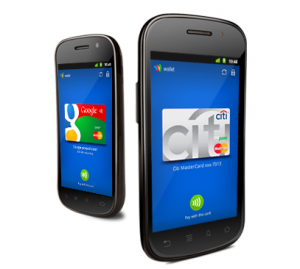 While those surveyed objected to mobile payments being used to track them in stores and transmitting phone numbers or addresses, they were less concerned with their email addresses. Just over half (51 percent) of the "adult internet users" surveyed said they objected to systems that give their email address to retailers.
While this survey shows how Americans feel about mobile payments today, that doesn't mean those feelings will always be the same. Another recent survey showed said that most Americans could use mobile payments by 2020. Without a time machine we can't say how correct that survey is.
Some businesses like TGI Friday's are already trying their hand at mobile payments. It's still early days for paying by smartphone in the U.S., but there's a chance it will become more common soon.
A Federal Reserve recently said that adults aged 18-44 make more than two-thirds of mobile payments. As the younger end of that bracket gets older and gets more disposable income they might push more companies to accept mobile payments. A large number of them have already shown that they're comfortable with Facebook having a lot of their private data, so why would they care about other companies getting similar info?

This article may contain affiliate links. Click here for more details.