Surviving Three Weeks of Crazy Work with Mobile Gadgets
Whew! It's over and life is slowly returning to normal for me. (Although normal is always a moving target.) Several weeks ago I launched into a very intense work period where I was to direct two shows at two different theatres in two different states. It sounds further away than it is, as Wayside Theatre and Totem Pole Playhouse are about an hour and a half away via Interstate 81. Life and work was destined to be hectic as I (and my music director/colleague) would be at Wayside Theatre during the day rehearsing Man of La Mancha and at Totem Pole Playhouse in the evening rehearsing Cotton Patch Gospel for the second week. The first week that was revesed.
Cotton Patch Gospel opened on May 30 and Man of La Mancha opened on June 7. Both shows received enthusiastic responses from audiences and I feel really good about how we handled the hectic schedule and the shows we delivered.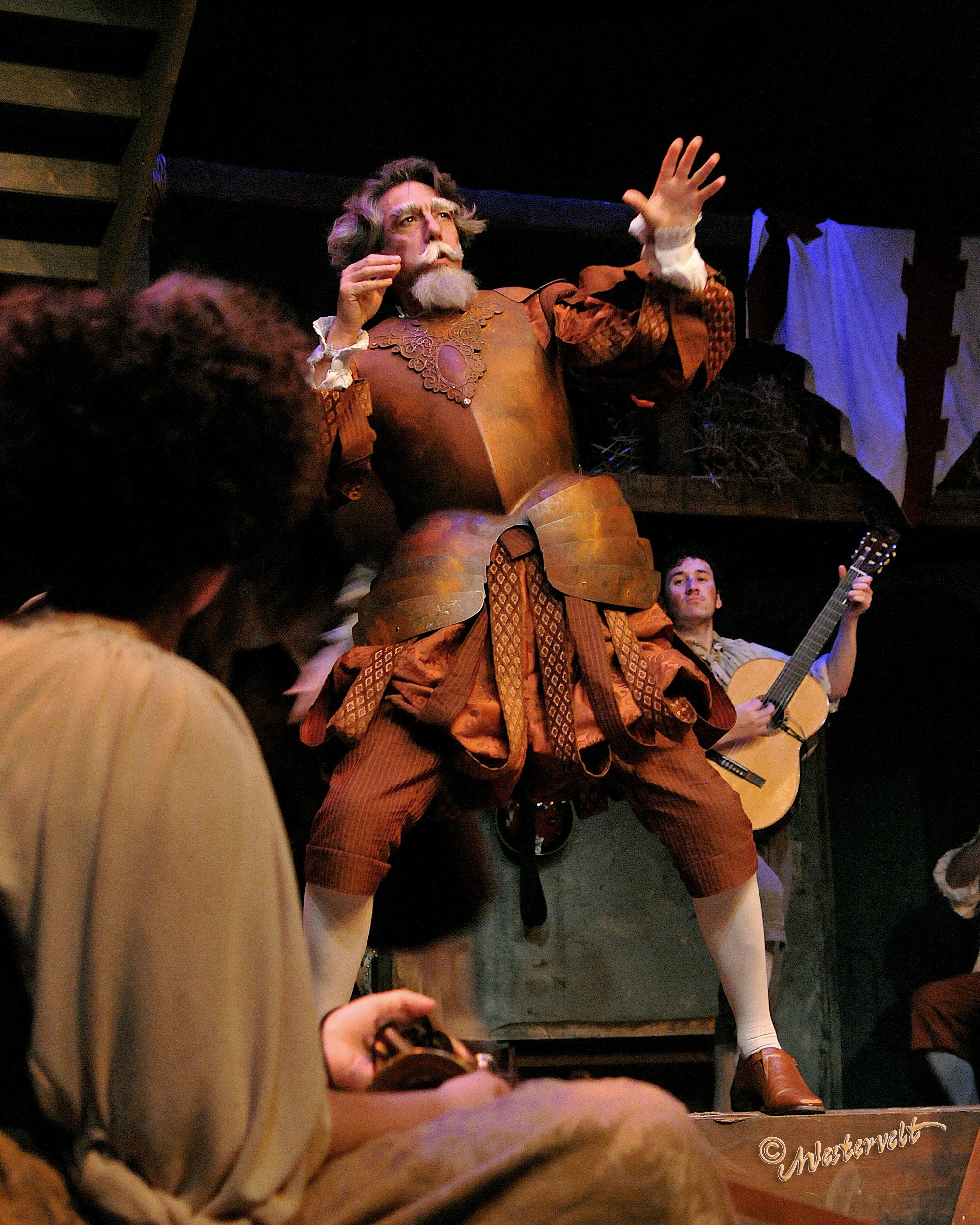 As I mentioned before I launched into this adventure, I was looking forward to seeing how my mobile kit fared in allowing me to sometimes being in two places at the same time. Intriguingly, the most sane and consistent aspect of the entire episode was how my kit allowed me to get my work done. Here's how things went.
Communication: This was obviously a big key. Doing theatre is an exercise in avoiding and managing chaos to begin with and to be successful you need to make sure communication is flowing in the right direction(s). Using an iPhone as my principal communications devcie for calls, email and text proved to be the key and all worked like a charm when AT&T's network was consistent. At times it wasn't at all.
We had set up a system at my office so if I needed to see an email right away while I was at Totem Pole, someone on my staff would send me a text message that said simply 'check email'. This worked well as long as I could pull the email down. I don't Push email at all and refuse to do so. It is like answering the phone. I choose when I need to see an email, but then there are those business conditions that require an immediate response, thus our system. All of my email flows through GMail and again everything worked well here.
The traffic at times on I-81 is intense and I had a few days of travel accompanied by thunderstorms. As I mentioned before starting this adventure, I planned on saving most of my return phone calling for my driving time. This really underscored the need for Voice Control on the iPhone, which I'm happy to see is included with the new iPhone 3GS. I just hope it works via BlueTooth. I conducted meetings, ordered products, did media interviews, and kept up with my wife while on the road. There were times that pushing a button on the phone just seemed to risky given the driving situations though, and being able to push a button on the side of my head to say "call home" would have been more than comforting.
Note taking: Using an HP 2730p Elitebook Tablet PC and Evernote as my primary tool worked as anticipated. No surprises, not problems, nothing but effortless note taking during rehearsals.   All as it was supposed to be. As both theatres (and my housing at Totem Pole) have WiFi available I was able to sync up all my notes with other devices. I even managed to make one convert to a Tablet PC in the Cotton Patch cast.
Fun and Relaxation: There wasn't much time for this, but at night before crashing, I'd pull up a movie on the iPhone via the PogoPlug. I have several films that I've ripped (legally) stored on the PogoPlug, and except for network drop outs this worked fantastic. When I'd find myself with a few minutes to spare I would also use Amazon's Kindle reader for the iPhone to keep up with some reading. Again effortless.
Conclusions: I was using nothing really knew during this adventure except the PogoPlug (and it worked as advertised) so I was very comfortable with the technology going in. In many ways that was a huge relief during this hectic period. But on a Tablet PC front it does make me wonder. For direct note taking (not recognizing the Ink and converting it into text but leaving it as Ink) there really have been no major advances for some time. Touch is king right now. From where I'm sitting after this experience I'm wondering just how far the envelope really needs to be pushed for pure Inkers. Search is good enough to find most things I'm looking for in my Ink Notes in both Evernote and OneNote. Can we say we've reached the end of advances in Inking (again, I'm not talking handwriting recogntion)?   For my purposes, possibly so.
Both of my principal devices worked as I needed them to and I was able to accomplish all I needed to accomplish when I needed to do it, with the exception of network flakiness. For mobile warriors that continues to be the choke point in putting our arsenals into play.