Swapping from one phone to another. What are your "must have" apps?
With Windows Phone 7 just around the corner, I have been prepping for the move from the iPhone. This begs a big question though, what apps can you leave behind? What are the "must have" apps that a mobile OS needs to have to keep you happy? Chances are the iPhone and Android phones have that app ready and waiting for you, but what about the newer OSes, specifically Windows Phone 7?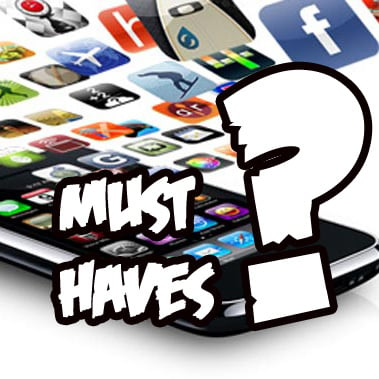 This is the question I have been asking myself lately and it has been asked of me a couple times in feedback sessions. I am jumping ship on the iPhone for a few reasons. I want to want a Microsoft Mobile again first and foremost. What has me craving Windows Phone 7 the most is the UI and Zune integration. The UI, which they call "Metro UI" is a very efficient UI in the fact that all the info you need most often is displayed in a way that you can quickly access this info without having to dig around for it. The "Live Tiles", which are in place of application icons, house shortcuts to hubs and are full of dynamic information. There is not much that needs to be said about Zune integration. I love Zune Pass and being able to sync my Zune Pass content to my phone is something I have wanted for a couple years now.
So, Windows Phone 7 seems like it will satisfy my basic functions just fine, what about 3rd party applications? For me, this is what I use most on my iPhone 3GS right now.
Email – The email experience on Windows Phone 7 seems great. You can set up exchange accounts, gmail accounts, and others. No issues here.
Web Browser – This is ok on Windows Phone 7. It's definitely not going to prevent me from making the jump.
Twitter – There is already a Twitter client set to go that mimics the metro UI styling. If it's 1/2 as good as the official client (formerly Tweetie), then I will be ok.
Facebook – Facebook is deeply integrated into the OS already. This won't be a problem.
Pandora – With Zune on Windows Phone 7, losing Pandora shouldn't be an issue. I still hope Pandora makes an app for Windows Phone 7 though.
Four Square – I have heard through the grapevine that there is definitely a Four Square app coming.
Lose It – This is what I use to track my calorie intake, exercise, and weight. I don't  necessarily have to have this exact app, but I hope there will be one available like it.
Now those are the main apps I use, here are a few that I will miss, but could live without. Well, I could live without most of the main apps above, but you know what I mean.
DirectTV – DVR control from work is priceless.
Fandango – I love the iPhone app. I order my tickets at the stop light on the way to a show.
Barnes and Noble eReader – I can do without, but because of our Nook, we have lots of content already.
ESPN ScoreCenter – Come on ESPN, give me my scores!
Linkedin – Take it or leave it.
Dropbox – Skydrive is part of Windows Live and it works well, but it's not Dropbox.
Paypal – I rarely use this one now, but I do like to be able to check balances on the go without having to log in with a web browser.
GoDaddy – I can do without.
eWallet – I'd be surprised if this wasn't ported over.
Games – I am sure we'll have plenty of games available. I sure hope EA Mobile develops for Windows Phone 7.
Are there any apps that would prevent you from being able to make an OS switch? Something for work?

As an Amazon Associate I earn from qualifying purchases.