SwiftKey iOS App Leaks Out with a "Super-Fast Typing Experience"
If the iOS keyboard isn't your cup of tea, SwiftKey looks to be coming to the rescue with a new app for iPhone that takes the popular SwiftKey experience on Android and brings it over to iOS. Mobile insider evleaks posted a leaked promo image of an iOS app called SwiftKey Note, which looks to be another note-taking app, similar to Evernote or Simplenote.
In the image, you can see the default iOS keyboard layout, along with the predictive typing that SwiftKey offers on Android. This doesn't appear to be a keyboard replacement that you can download and use in any app, but merely just a note-taking app from SwiftKey where the customized keyboard can only be used in the SwiftKey Note app.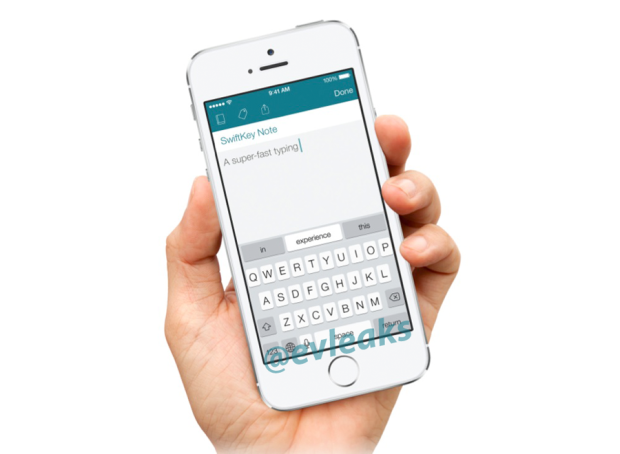 Still, we suppose it's better than nothing. SwiftKey is one of the most popular keyboard replacements on Android, and while iOS doesn't allow such things in its ecosystem, at least a note-taking app with the SwiftKey keyboard attached is good enough for us.
Furthermore, there are plenty of heavy note-takers that use iOS that would love a SwiftKey keyboard to type with, so there's no doubt a market for this kind of app, even if it isn't a pure keyboard replacement and can't be used system wide.
We're not sure when we'll see SwiftKey Note for iOS launch, but it obviously has to go through Apple's rigorous guidelines before it can be released. Hopefully Apple will let it pass, but we don't see why it shouldn't.

As an Amazon Associate I earn from qualifying purchases.