T-Mobile announces the HTC HD7 and Dell Venue Pro
T-Mobile announced the HTC HD7 (HTC Tropy) in a press release today, with a side note at the bottom about the Dell Venue Pro. I love HTC and Dell, It hurts my feelings to see T-Mobile neglect Dell in this press release. Just kidding, they both look awesome!
T-Mobile announces the upcoming launch of the HTC HD7, one of the world's first smartphones using the Windows Phone 7 operating system. Pairing rich mobile multimedia features with a 4.3-inch touch display — the largest screen available on a Windows Phone in the U.S. — the HTC HD7 promises to keep customers entertained and connected on the go.
Here is the little side note about the Dell Venue Pro snuggled in at the bottom of the press release…
In addition to the HTC HD7, T-Mobile plans to offer an ad ditional Windows Phone 7 smartphone option in the Dell Venue Pro, a stylish full-QWERTY slider featuring a 4.1-inch screen, 5 megapixel camera and a Qualcomm 1 GHz Snapdragon processor. The Dell Venue Pro is expected to be available in the U.S. in time for the holidays directly from Dell and select retailers with service from T-Mobile. More details will be available at https://www.dell.com.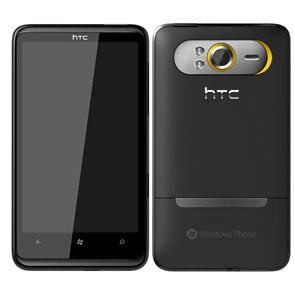 HTC HD7 –  the first phone from T-Mobile built on Windows Phone 7, Microsoft's new mobile platform designed to bring together what customers care about most. The HD7 has a 1GHz processor, 8 to 16GB of storage memory, a huge 4.3″ screen, 5 megapixel camera, and all the other goodies you'd expect from a quality HTC phone.
Dell Venue Pro – Another great looking phone, but this one is from one of my favorite companies ever, Dell. The Venue Pro has a 4.1″ capacitive AMOLED screen made of gorilla glass, a slide out QWERTY keyboard, 5 Megapixel camera, etc… This is my best in show winner for today. Site unseen, I want to get this one asap. I might even consider leaving AT&T Wireless after many, many years for this one.