T-Mobile Black Friday 2015 Deal Saves Sprint Sufferers
T-Mobile has a surprise Black Friday 2015 deal for anyone who is thinking about switching to its network and leaving rival Sprint behind this holiday season. The United States' third-largest wireless network is offering Sprint customers another $200 in funds to cover the costs related to their switch over.
This new Black Friday 2015 deal for Sprint users was announced this morning in a press release by T-Mobile. Using a mix of marketing, deals and slick talk, T-Mobile has been able to build momentum with cheaper plans and direct attacks against its competitors, AT&T, Sprint and Verizon. Sprint being the weakest of the three, has taken the brunt of the assault in the last year or so.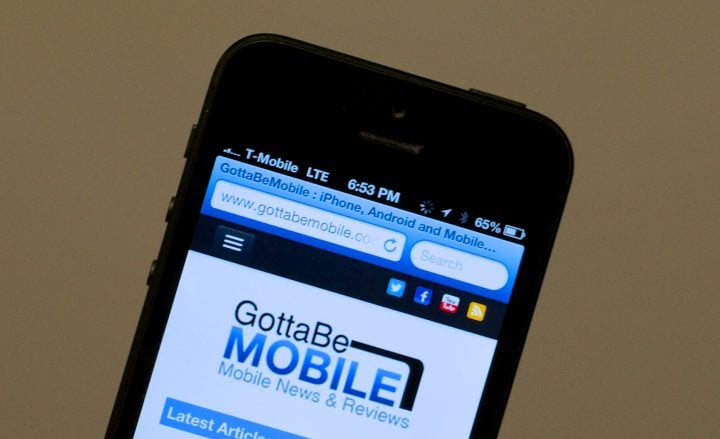 T-Mobile is calling the extra $200 in credit for switchers a "gift" for those willing to leave Sprint behind. This gift is on top of the funds that T-Mobile already makes available to users who'd like leave any carrier. The funds cover the amount of money users have left on their smartphone service plan and any early termination fees that they end up with because of the switch.
In reality the credit is more of a rebate than a gift. Users get the extra $200 applied to their T-Mobile wireless bill, not in their hand. "For customers fed up with Sprint's slow speeds and limited coverage, getting your $200 gift couldn't possibly be simpler," the press release reads. "Just switch any Sprint number – including postpaid, prepaid, Boost and Virgin Mobile over to a Mobile Simple Choice Postpaid plan starting this November 26 and you'll automatically get a $200 credit on your bill." To be clear, the $200 in extra savings counts for every line that's switched over.
T-Mobile is promising other savings and "gifts" for subscribers of AT&T and Verizon soon but isn't hinting at what those will be. SimpleChoice plans, the kind that Sprint users would need to switch to before getting this credit, start at $50 and include unlimited talk and a 2GB of high-speed data. T-Mobile increased the amount of high-speed data it includes with every plan at an event earlier this month. At this event T-Mobile introduced BingeOn, new technology that allows users to adjust their video quality in exchange for unlimited video streaming from services like Hulu Plus and Netflix.
Read: T-Mobile Black Friday 2015 Deals
This new T-Mobile Black Friday 2015 deal builds on top of the savings that T-Mobile announced earlier this weekend. Anyone that switches to a Simple Choice plan this Black Friday gets 3 months of unlimited data on T-Mobile's network. T-Mobile doesn't limit the amount of data that it gives to users, but does slow them down after they've fully tapped the high-speed data included in their plan.
T-Mobile's Black Friday 2015 deals extend way beyond service plans. The Samsung Galaxy S6, which sits at the top of the Android device heap, has no down payment. To take advantage of this savings shoppers also need to sign up for T-Mobile's JUMP On-Demand program so that they can upgrade whenever they're ready. T-Mobile isn't waving the monthly installment cost for JUMP On-Demand. T-Mobile has a free tablet offer for anyone that switches too. Users don't have to pay for anything except taxes and fees associated with the Alcatel OneTouch Pixi Android tablet.
Users who purchase an iPhone 6s or iPhone 6s Plus with 64GB of storage gets an update to the 128GB model on Cyber Monday only.
Whether the Sprint T-Mobile Black Friday 2015 deal is enough to get tons of users to switch isn't clear. It is clear that T-Mobile won't stop trying to steal away Sprint's customers despite having already surpassed them to become the third-largest wireless carrier already.

As an Amazon Associate I earn from qualifying purchases.