T-Mobile BlackBerry Bold 9900 4G Now Available for $300
Today is August 31st. And that means that a new BlackBerry device, arguably the best one ever made, has officially landed on T-Mobile. That's right. The heralded BlackBerry Bold 9900 with 4G HSPA+ capabilities has finally landed after long last and it is now available over on T-Mobile's website for a whopping $300 on a new two year contract. This is T-Mobile's first 4G BlackBerry handset.
The $299 price is going to come after a $50 mail-in rebate so if you're the forgetful type, I suggest looking elsewhere, maybe at Walmart where the phone actually costs $170 on a new contract which is a little easier to swallow than $300 with a mail-in rebate.
In case you're not up to speed, T-Mobile's BlackBerry Bold 9900 features 4G speeds, a high resolution touchscreen, a full physical QWERTY keyboard, the new BlackBerry 7 OS, and a 5MP camera.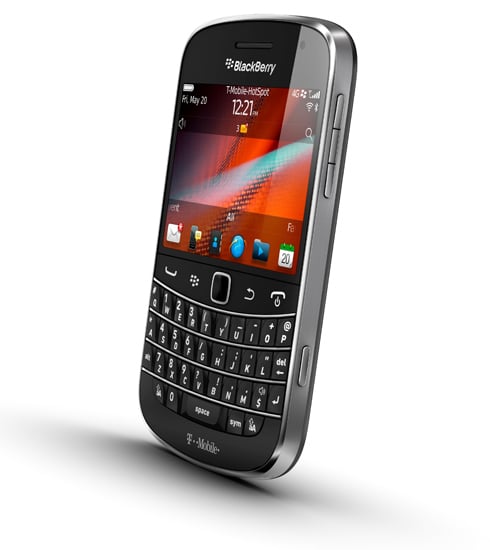 For those of you interested in paying full price, check out T-Mobile's offer. Otherwise, head here and take advantage of Walmart's lower price.

As an Amazon Associate I earn from qualifying purchases.