T-Mobile Brings Faster 4G Service to 47 More Cities
T-Mobile has announced that it has rolled out its HSPA+ 42Mbps network to 47 new cities which means that the network now covers a grand total of 102 cities around the United States.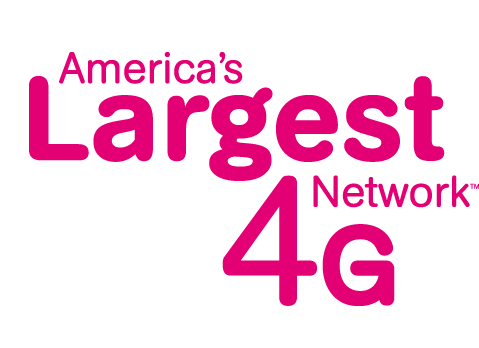 So, which cities are now blanketed in T-Mobile's goodness? Well, here is a full list:
Akron, Ohio
Albuquerque, N.M
Allentown-Bethlehem, Penn
Brownsville, Texas
Cape Coral, Fla
Canton, Ohio
Charleston-North Charleston, S.C
Cleveland, Ohio
Colorado Springs, Colo
Columbia, S.C
Columbus, Ohio
Corpus Christi, Texas
Fayetteville, N.C
Florence, S.C
Fresno, Calif
Harrisburg-Carlisle, Penn
Hickory-Lenoir-Morgantown, N.C
Killeen, Texas
Lakeland, Fla
Lancaster, Penn
Las Cruces, N.M
Madera, Calif
McAllen, Texas
Merced, Calif
Myrtle Beach-Conway-North Myrtle Beach, S.C
Napa, Calif
Palm Bay, Fla
Palm Coast, Fla
Panama City, Fla
Pueblo, Colo
Reading, Penn
Riverside-San Bernardino-Ontario, Calif
Sacramento-Arden-Arcade-Roseville, Calif
Salt Lake City, Utah
San Antonio, Texas
San Diego-Carlsbad-San Marcos, Calif
Santa Barbara-Santa Maria-Goleta, Calif
Santa Fe, N.M
Sarasota, Fla
Scranton-Wilkes-Barre, Penn
Sebastian, Fla
State College, Penn
Virginia Beach-Norfolk-Newport News, Va
Wilmington, N.C
Visalia-Porterville, Calif
Waco, Texas
York-Hanover, Penn
There are a bunch of big markets on there including Cleveland, San Diego and Salt Lake City, so that means that there are probably a whole lot of happy T-Mobile customers out there right now.
Unfortunately, T-Mobile only has one device that is able to hit these speeds right now and that's the Rocket 3.0 laptop stick which apparently has seen speeds approach 10Mbps with peak speeds of 27Mbps on T-Mobile's network. Not bad.
The fun will really begin though when the carrier is able to get some smartphones out that are fully capable of taking advantage of the network.

As an Amazon Associate I earn from qualifying purchases.