T-Mobile Brings HSPA+ 42Mbps Network to 11 New Cities
T-Mobile has announced that it is bringing its high-speed HSPA+ 42Mbps 4G network to 11 new cities across the United States and that it is expanding its HSPA+ 21Mbps network to 9 other markets. This brings T-Mobile's 4G coverage to a grand total of 218 markets around the country.
Of course, it still only has a few devices that are capable of taking advantage of its 42Mbps network. Luckily, they are a few of its best devices. T-Mobile's Samsung Galaxy S II runs on the network as does the HTC Amaze. It also has a USB stick called the Rocket 3.0 should you not want a smartphone.
Now, who's getting what? Let's have a look shall we.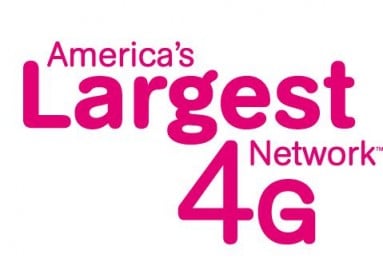 Cities that should now see HSPA+ 42Mbps speeds include:
Bend, Ore
Medfor, Ore
Corvallis, Ore
Benton Harbor, Mich
Bloomington, Ill
Champaign–Urbana, Ill
Springfield, Ill
Columbus, Ga
Hagerstown, Md
Montgomery, Ala
Yuba City, Calif
And those that should now have access to 21Mbps:
Corvallis, Ore
Decatur, Ore
Peoria, Ill
Evansville, Ind
Holland, Mich
Kalamazoo, Mich
Santa Barbara, Calif
State College, Pa
Yuba City, Calif
So, congratulations if you happen to live in one of those cities and you've been waiting to get access to these speeds.

As an Amazon Associate I earn from qualifying purchases.