T-Mobile Confirms Windows Phone 8X With Teaser Page
The new Windows Phone 8X by HTC will launch on T-Mobile in November.
Shortly after the announcement of the Windows Phone 8X T-Mobile put up a teaser page for the new smartphone that asks users to sign up for more information on the smartphone. The page only gives three bullet point detailing the phone, and doesn't even include a photo of the device.
Two of the three bullet points on the website are just features of Windows Phone 8 instead of the phone itself. The first bullet point talks up the Live Tiles of the mobile OS, and the third talks about People Hub. Both features were already in Windows Phone 7 and 7.5 (though third-party apps only gained Live Tiles in 7.5).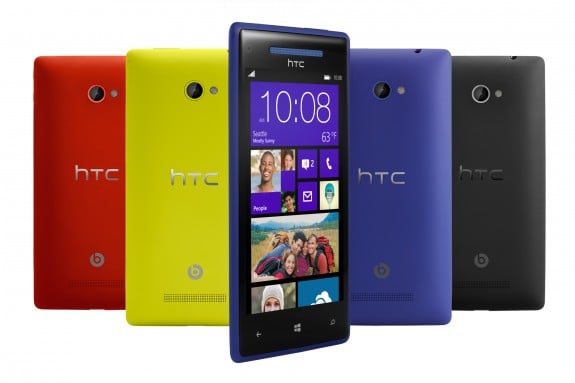 The only bullet point on the page talks about the display in uncertain terms saying only that it is "brilliant" and "vividly clear from any angle." The Windows Phone 8X has a 4.3-inch Super LCD 2 display, which is likely similar to the one in the HTC One X. If it is similar to the One X display, it should definitely be vivid and clear from almost any angle.
The Windows Phone 8X by HTC also includes Beat Audio for enhanced audio and ImageChip for enhanced photos.
The phone uses an 8MP rear-facing camera with a back-side illuminated sensor that can shoot 1080p video. The front-facing camera can also shoot 1080p video and has an ultra-wide-angle lens so users can get more people in every shot.
HTC will release the Windows Phone 8X in November, likely on the same day that Microsoft launches Windows Phone 8.
https://www.youtube.com/watch?v=MgJC91D9qlY
In the video above, Ben Rudolph goes hands on with the new HTC Windows Phone 8X device. Rudolph is a Microsoft employee, so this isn't a critical review or hands on, but still offers a good look at the new WIndows Phone 8 device.

As an Amazon Associate I earn from qualifying purchases.