T-Mobile G2 Gingerbread Roll Out Appears to Be Close
T-Mobile apparently really wants G2 owners to know that Gingerbread is on its way because this is the second time a document has leaked out touting the update as 'coming soon.'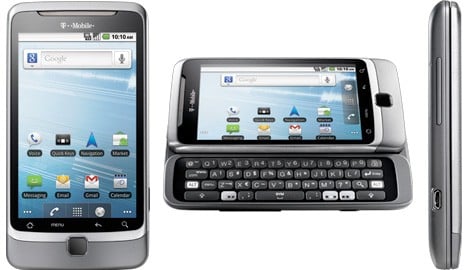 Back towards the end of May, a leaked document from T-Mobile indicated that an update would be rolling out soon. Of course, soon in carrier speak is much different than it is in normal language so it's not shocking that we're approaching mid-June without anything official. And now, a document from a T-Mobile newsletter, has surfaced and states that the update will be coming soon over-the-air which leads us to believe that we're inching closer to a release.
The document, like the last one, also talks about the improvements that will be coming along with the Android 2.3 update. So, again, this could finally mean that it's actually rolling out soon, or it could just be another empty promise.
It'd be nice of T-Mobile to roll this out to the G2 considering we just got word that it will be seeing its life end in the near future.
Via: TMoNews

As an Amazon Associate I earn from qualifying purchases.