T-Mobile iPhone Confirmed for 2013
Earlier today, the parent company of T-Mobile USA, Deutsche Telekom, announced that the United States' fourth-largest service provider would be selling Apple products in 2013. At the time, it did not specify which products. Now, T-Mobile USA CEO John Legere has confirmed that T-Mobile will indeed be offering the iPhone at some point during the course of next year.
Read: T-Mobile iPhone Release Date Looks Good for 2013.
Legere's confirmation, courtesy of GigaOM, came today at the Deutsche Telekom's Capital Markets Day, the same event where Deutsche Telekom CEO Rene Obermann confirmed that T-Mobile USA would start offering Apple products next year. Legere said that T-Mobile USA will indeed be offering the iPhone at some point next year but his announcement was extremely light on the details.
He did not announce any sort of specific release window for the iPhone which leaves 2013 wide open and additionally, Legere did not specify which iPhone T-Mobile would offer when it starts to do so.
Given that its 4G LTE network is likely going to launch in the first half of 2013, it could be that T-Mobile offers the iPhone 5 in early 2013, similar to what Verizon did with the iPhone 4, which will then be followed by a launch of the iPhone 5S whenever it arrives. The iPhone 5S is rumored to be coming out in either the middle of 2013 or sometime in the fall like the iPhone 5.
What Legere did reveal is that T-Mobile will be offering the iPhone without a subsidy. T-Mobile plans to eliminate subsidized contracts altogether and shifty to its unsubsidized Value Plans only in 2013. This will likely leave those looking to buy the iPhone on T-Mobile with a few of options. One, buy the phone outright for full price. Two, pay installments for the device. Or three use the phone unlocked on T-Mobile's network.
Read: iPhone 5S Release Date & Features: What Not to Expect.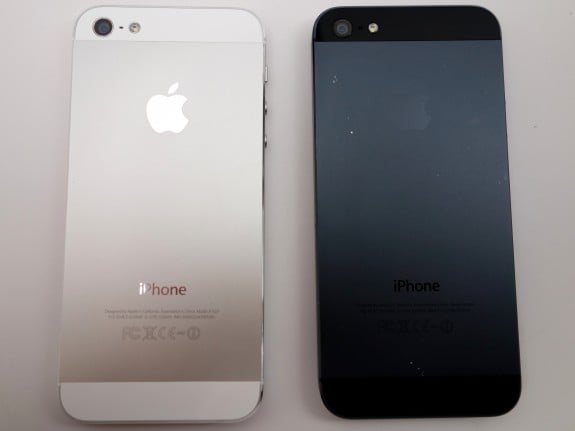 He did not specify how much T-Mobile USA would charge for the iPhone when it arrives. He hinted that it would be unique and that it could offer it for $99 with installment plans of $15 to $20 over the course of 20 months. Apple currently sells the iPhone 5 for between $649.99 and $849.99 unlocked, much more expensive than the $199.99 starting price tag at AT&T, Sprint and Verizon.
T-Mobile currently hosts over a million unlocked iPhones on its network though it does not sell the phone itself.
Legere did not say whether or not T-Mobile would be hosting the iPad, Apple's other 4G LTE device, on its network next year. AT&T, Sprint and Verizon all carry the iPad on their high-speed networks.