T-Mobile is ready with HSPA+ 3G network- Go Speed Go!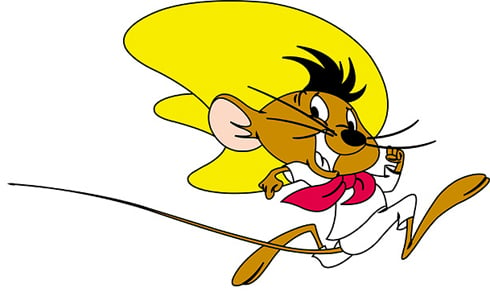 T-Mobile is not usually the carrier one talks about when it comes to updating their networks.  T-Mobile was one of the last to upgrade to 3G from their EDGE service.  Well, it was better late than never.
As a loyal T-Mobile customer (I have been with them since they were Voicestream over 8+ years ago), I like to keep up to date on what T-Mobile is going to do to keep myself and its customer base happy.  This time, its the introduction of their "Very Fast Mobile Web" service, a.k.a. HSPA+  integrated into its 3G network.
According to the folks over at AndroidandMe.com:
T-Mobile chose to inform us of their network upgrade schedule and said they would "integrate HSPA+ into its 3G network with broad national deployment planned for this year."

Now T-Mobile has apparently decided to refer to HSPA+ as "Very Fast Mobile Web" according to some leaked documents on TmoNews. The flavor of HSPA+ that T-Mobile is using maxes out at 21 Mbps and they claim it will offer "home broadband like speeds on the go".

The first device from T-Mobile to support HSPA+ will be the webConnect Rocket which launches on March 14. Initially, the device will only be sold in pilot markets where HSPA+ service is lit up. We believe this is part of the backhaul upgrade that T-Mobile revealed last month.

The pilot markets for the HSPA+ webConnect Rocket include:

Dallas, TX
Miami, FL
Los Angeles, CA
Chicago, IL
and maybe Philadelphia, PA (current test market for HSPA+)

Pricing information for the webConnect Rocket and Very Fast Mobile Web data plans is currently unavailable.
I wish I still lived in Miami so I could test this new "speedy " web on my T-Mobile G1.  But, like the rest of the country, it looks like I have to wait a bit longer and see how this turns out.
P.S.- T-Mobile is also doing another kind of testing with its new VoicePlus beta.  This service adds options such as Call Divert, Call Defer, Visual Voicemail (which they already had), and City ID.  Its only for T-Mobile G1 users right now, but if it goes well, it will roll out to all T-Mobile customers in some form.