T-Mobile Jump, EIP and Jump On-Demand: 11 Things to Know Before Signing Up
As times change, people change. The technology and services that we use evolve too. A decade ago, every smartphone came as part of a two-year service agreement that locked you to a particular carrier.  Prepaid carriers let you get away without having a contract, but you still paid a hefty price. Most of them didn't offer decent smartphones at all. T-Mobile Jump, Jump On-Demand and Equipment Installation Plans are what we wish we had available to us since the beginning of the cellphone boom.
Together, Jump, Jump-On Demand and EIPs free T-Mobile customers from the shackles of a traditional two-year contract. What's more, they still let millions of would-be smartphone owners get the latest handsets and not settle for phones that have less features to offer than the iPhone and high-end devices running Google's Android operating system. T-Mobile killed contracts with its UnCarrier initiatives years ago, these plans are how users get the latest smartphone while still not paying nearly as much up front as they would have to otherwise.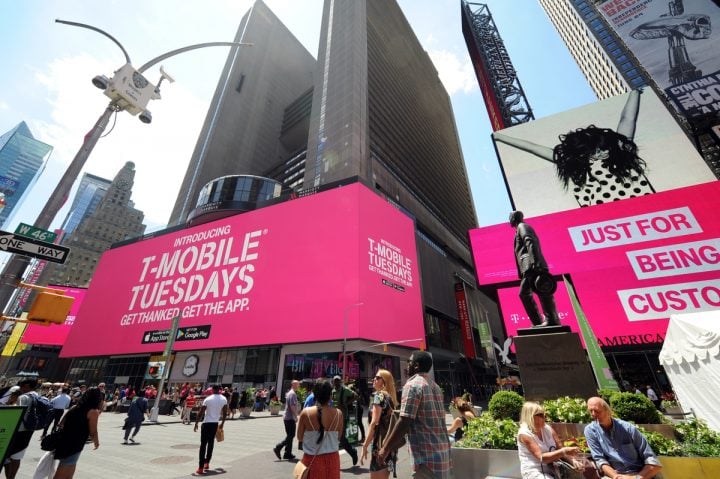 Read: AT&T vs. T-Mobile – All the Things That Matter
Anything new takes a bit of time to completely grasp. Before you go into a T-Mobile store, you want to make sure that you know exactly what you're dealing with. You need to know which of these plan types are right for you. You need an understanding of how you and T-Mobile benefit from each.
T-Mobile Equipment Installation Plan
We start with the standard T-Mobile Equipment Installation Plan. Launched at one of the earlier UnCarrier press conferences, EIP is basically a payment plan.
You hand over a down payment and T-Mobile takes the amount of money you've given them and applies it directly toward the true cost of your mobile phone. T-Mobile hands you your new phone today and you agree to pay the remaining amount not covered by your down payment in monthly payments for the next two years. You're free to pay off the remaining balance early, along with the charges for your smartphone plan.
Important Things You Should Know about EIP
Two things are important with Equipment Installation Plans.
Credit Counts
First, the down payment changes based on your credit rating. Those building credit end up with a higher down payment than someone would with great credit. Those with bad credit may not be able to successfully apply for a T-Mobile Equipment Installation plan at all. This approval process isn't all too different from how most companies gauged credit worthiness for smartphone purchases before. T-Mobile checks your credit report for any red flags.
You Own Your Phone
The second thing that you should keep in mind is that you own your phone outright at the end of a T-Mobile Equipment Installation Plan. It's yours to do whatever you want with once it's been paid off completely. You can sell it for an upgrade or trade it in for upgrades down the road.
T-Mobile Jump
T-Mobile Jump was the second major change that T-Mobile made with Ucarrier. It's caused industry-wide changes in how smartphones are sold since it became available. The core of T-Mobile's argument in support of T-Mobile Jump is pretty simple to understand. They know that people buy smartphones and like to have the next big phone.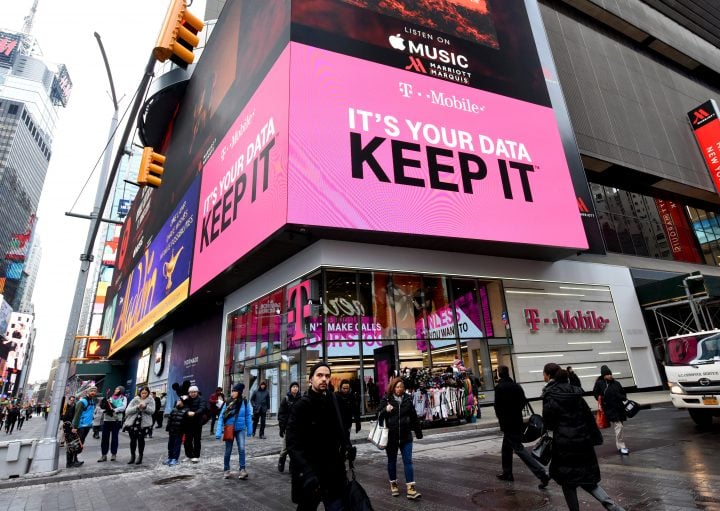 Read: Why I Bought the T-Mobile iPhone 6S
T-Mobile Jump is an add-on for a standard Equipment Installation Plan. You keep paying your monthly payments, plus your bill costs. After half of your phone's balance has been paid off, you can go ahead and upgrade your phone again. You do have to turn in the smartphone you paid half on.
If you're someone that likes to upgrade their phone every year, this is the plan for you.
Important Things You Should Know About T-Mobile Jump
Here's what you should keep in mind with T-Mobile Jump:
Pay Off Only Half
Keep in mind that you only have to pay off half of your device before becoming eligible for a T-Mobile Jump upgrade again. It might not make good financial sense to pay off more than half of your device, then do a Jump upgrade. That's especially true if it's been longer than a year already.
You've Got 14 Days to Add it
You've got two weeks from the time you leave a T-Mobile Store to add Jump. After that time, you'll never be able to add Jump to that phone.
Insurance Is Included
Because they need your phone back in working order before you can successfully Jump to your next device, T-Mobile includes insurance with the Jump. You'll still need to pay a deductible if something happens to your device, but you won't need to pay to replace it entirely. Free Lookout Mobile Security is included too, but that's not really that big of a perk in the grand scheme of things.
You Have to Give Up Your Phone
Remember that you have to give up the smartphone you've already paid on for a year before upgrading.
T-Mobile Jump Isn't Free
T-Mobile Jump isn't free. It costs $10 a month. That's on top of the monthly payments for your device and monthly service charges.
T-Mobile Jump On-Demand
T-Mobile Jump On-Demand is the company's latest creation. It pulls together traits you'll recognize from Jump and from car leasing plans. It offers the lowest cost of entry and the biggest pay-off. T-Mobile Jump On-Demand users can upgrade up to three times within a twelve-month period. Like the other two plans, this one requires a credit check too.
Available by phone or through a retail store, Jump-On Demand users still have monthly payments that are based on how much their device costs. That being said, entry-level models of high-end smartphones have no down payment at all.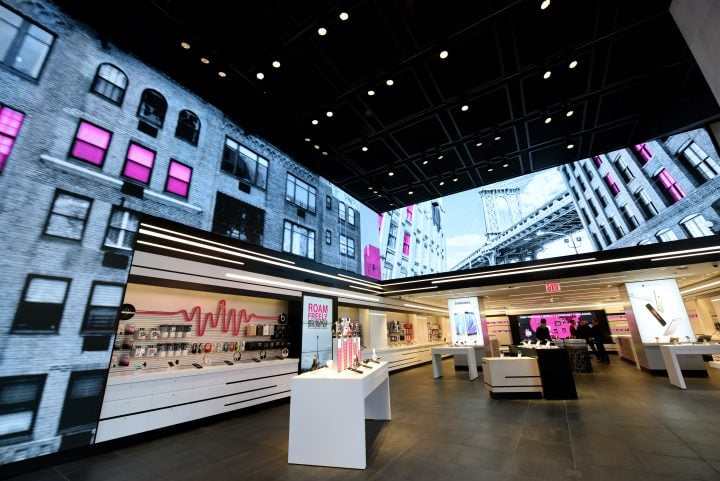 Jump-On Demand leases last for 18 months. When users are ready to upgrade to something new, they simply hand the phone over in good working order and move on to their next device. Each lease includes monthly payments. If you decide that you like a device and don't want to upgrade, you simply pay the final amount requested. You can do this before the lease ends too – but you'll need to pay the remaining amount of lease payments and the pay-off amount.
Important Things You Should Know About T-Mobile Jump On-Demand
No Monthly Charges & Now Protection
T-Mobile Jump On-Demand drops two major features of Jump. First, you don't get handset protection. If you drop your phone, you can look forward to an incident charge levied at you the next time you perform an upgrade. Second, it doesn't include the security protection that Jump offers either. The plus side is that there's no monthly $10 fee.
If You Leave You'll Need to Give Up Your Device
If you're cancelling a lease, all the remaining payments become do and you need to turn in the device. If you've finished your lease and don't want to keep the device, just turn it at a local store.
Buy Your Lease Out Early
Say that you like your phone, but want to get rid of the monthly charges on your bill. You can do that with Jump On-Demand. Just pay out the rest of the monthly lease charges and the final purchase charge indicated in your lease agreement.
Only for Certain Devices
You can't use T-Mobile Jump On-demand for just any device. It's currently supported on the HTC 10, iPhone 7, iPhone 7s, iPhone 6, iPhone 6 Plus, iPhone 6s, iPhone 6s Plus, iPad Air 2, iPad Pro, iPad Mini 4, iPad Pro 9.7, Samsung Galaxy S6, Samsung Galaxy S 7, Samsung Galaxy S6 Edge, Samsung Galaxy S6 Edge+, Samsung Galaxy S7 Edge, Samsung Galaxy Note 4, Samsung Galaxy Note 5, Samsung Grand Prime, LG G4, LG G Style and LG V10.
As you're considering each of these plans, keep in mind that there's one clear benefit for T-Mobile. Leaving the network while under any of these plans results in stiff financial penalty in the form of a device payoff or lease revocation. Put a bit differently, you're basically signing an agreement to stay or face financial penalty. The penalties are understandable, you need to pay off your device, but they're still a roadblock to leaving the network if you become unhappy.
Good luck choosing your next T-Mobile smartphone.

As an Amazon Associate I earn from qualifying purchases.