T-Mobile Jump to Liberate Tablet Upgraders Too?
Things could get even rosier for subscribers of JUMP, the T-Mobile program that lets users pay a bit extra with their bill in exchange for more upgrade opportunities. Reports indicate that the company could be preparing to ditch the few gripes customers had about the program like its six month waiting period and its exclusion of tablets on February 23rd.
A report concerning the upcoming changes to T-Mobile Jump surfaced late yesterday at TMoNews. According to a source who provided the outlet with an internal company memo, T-Mobile is planning to not just eliminate the six month waiting period that it initially forced on users before upgrading a Jump account. It's also planning to lift all limits on how often users can upgrade program  to get the latest and greatest tablets too.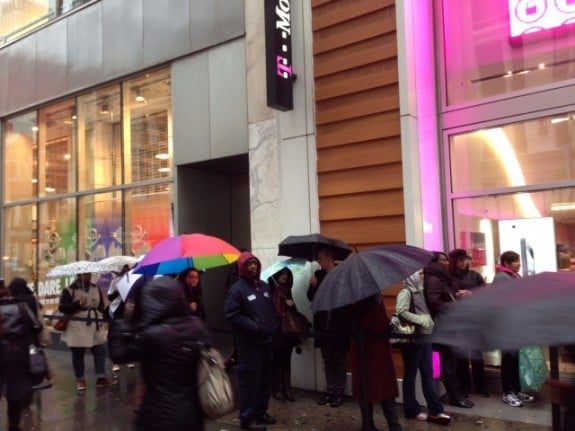 Allegedly, T-Mobile is even planning to issue Jump subscribers "full credit for all remaining payments" on a device they trade in using Jump. That credit maxes out at half of the device's original cost.
Originally, T-Mobile Jump allowed users to upgrade their devices twice a year after the first six months. Of course, in order to make that upgrade happen T-Mobile required Jump users to trade-in the phone they originally purchased. It's also worth noting that only users who have purchased a smartphone using T-Mobile's EIP or Equipment Installation Plan are eligible. EIP is the program that allows users to pay for their phone in monthly increments and a down payment that's completely separate from their phone line's service charges.
Understandably, the original Jump program caused a stir when it was originally announced. In fact, Sprint, Verizon and AT&T soon moved to offer rival services. Not a single one of those services came out to be as great a deal as what T-Mobile Jump offers users who have a healthy appetite for new devices.
Read: T-Mobile Jump v. AT&T Next v. Verizon Edge: True Cost of Ownership
If this report is true than Jump is only getting better with these new changes. In theory, users could have the option to purchase an Apple iPad Air and then upgrade to the latest and greatest iPad once Apple releases it. That saves them from having to fight the urge to pay for this year's iPad and whatever revolutionary features it might have at full price and then reselling their old iPad.