T-Mobile Launches Free Facebook VoIP App Called Bobsled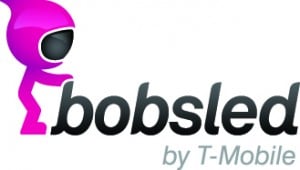 T-Mobile announces a new Facebook application called Bobsled, which allows users to place voice over IP (VoIP) calls to Facebook friends without the need to remember numbers, screen names, or dialing–all you'll need to do is click on a friend's name and you can call them or leave a message. No download is required for a user to receive a call, though you'll need to download the app to place a call. You don't need to be a T-Mobile subscriber to download the app as it's open to anyone to use.
With over 500 million Facebook users worldwide, T-Mobile will be able to tap into a larger user-base for its new VoIP offering, which can have the potential to rival Skype, Google Talk, and others. The strategy is an interesting one for T-Mobile, and we'll see if it pays off as the carrier is exploring different avenues for growth and to differentiate its products.
Press release:
T-Mobile Launches Bobsled by T-Mobile — A New Communications Brand to Bridge the Traditional Telco and IP Worlds

The brand's Facebook calling application will provide free, one-touch calling

within Facebook to more than 500 million consumers worldwide

BELLEVUE, Wash. — April 19, 2011 —T-Mobile today introduced Bobsled™ by T-Mobile, a new brand aimed at bridging traditional telecommunications and Internet-based voice and data services to enable people to stay connected in a simple and cost-effective way. The first product available under the new Bobsled by T-Mobile brand is the Bobsled application for Facebook, which provides Facebook's more than 500 million users worldwide with free, one-touch calling to their Facebook friends from a personal computer and through the social platform's chat window.

In addition to making live voice calls across the globe, users will also be able to send voice messages to their friends either privately or via their "walls." The Bobsled application for Facebook is available today as a free download for all Facebook users and is not exclusive to T-Mobile customers. This captures a unique opportunity for the brand, as a recent survey found that 88 percent of Facebook users surveyed want voice chat capabilities within the site.1

"T-Mobile's focus is to innovate to provide simple and affordable communications for customers, enabling people to stay connected wherever they are," said Brad Duea, senior vice president, T-Mobile USA. "Bobsled by T-Mobile takes our communications services innovation to a whole new dimension, bringing simple and cost-effective connections to more than half a billion people overnight, allowing people on Facebook to more easily connect and giving voice to social networking. Our new Bobsledbrand will evolve in the coming months to provide even more ways for people to connect, no matter what platform, device or mobile provider they are using."

Once downloaded, customers can use the Bobsled application for Facebook to place voice calls to their friends through Facebook Chat with just one click. This is one of the first voice over Internet protocol (VoIP) applications seamlessly integrated into Facebook Chat, which makes it quick and simple to place an impromptu call to a Facebook friend. The application eliminates the need for dialing — users simply click on a friend's name to start the conversation. There's also no need to remember screen names or to input numbers. With the new application, customers also can leave a voice message for friends when they're not available. Anyone on Facebook can receive a call; no application download is required to receive a call via the Bobsled application for Facebook.

As the way people communicate transcends networks and devices, Bobsled by T-Mobile positions T-Mobile as a provider of cloud-based communications services over the Internet. In addition to providing Facebook users with one-touch calling, Bobsled by T-Mobile also powers the Group Text™ and Cloud Text™ applications on the new T-Mobile® Sidekick® 4G™. Bobsled Group Text  lets customers create, name, manage and participate in reply–all group text conversations, enabling them to lead their network in conversation and social planning. Bobsled Cloud Text provides the option to text with friends or groups across platforms, whether from the comfort of their PC's large screen and keyboard, or from their new Sidekick 4G.

In the near future, T-Mobile plans to evolve Bobsled by T-Mobile to include video chat, to create the ability to place VoIP calls to mobile and landline U.S. numbers and to offer applications on smartphones and tablets across various mobile platforms, regardless of the carrier that powers such devices.

The Facebook application for Bobsled by T-Mobile is powered by Vivox, Inc., the No. 1 integrated voice platform for the Social Web, offering high quality, best-in-class voice capabilities for clear and crisp calls. More information about Vivox is available at https://www.vivox.com.

More information on Bobsled by T-Mobile is available at https://www.letsbobsled.com

The Bobsled application for Facebook is available for download at https://apps.facebook.com/bobsledbytmo

As an Amazon Associate I earn from qualifying purchases.