T-Mobile LG G2X Retail Packaging Spotted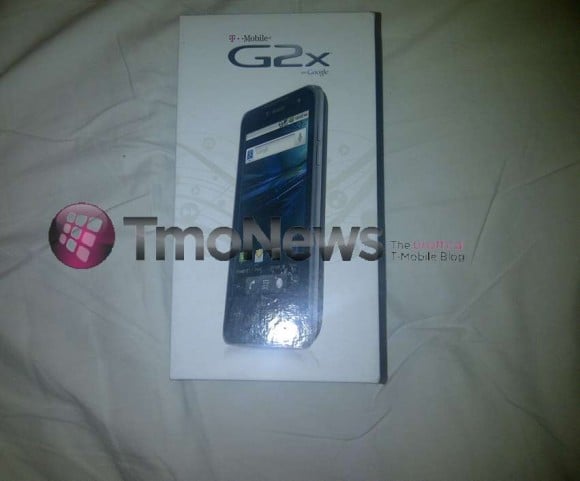 After an official unveiling at CTIA this past month, the retail box for the T-Mobile G2x made by LG has been leaked onto the web, which shows a clean white box with the logo and name of the phone as well as an image of the phone highlighted in the center of the box.
Although the phone has been announced, T-Mobile has yet to announce retail availability. The device is rumored for an April 20th release date.
The LG G2x will be part of the G Franchise, which includes the HTC G1, the HTC G2, and the LG-made G-Slate. Those devices eschew customizations to try to maintain a more pure Google experience, as the G part of the name implies. 
The G2x will utilize a dual-core processor and is capable of 1080p HD video recording and output via an HDMI cable. The phone will be known as the LG Optimus 2X internationally, but will be branded as the T-Mobile G2x in the U.S.
The device will be a 4G HSPA+ smartphone that will support T-Mobile's AWS spectrum. Unfortunately, as T-Mobile USA uses a distinct spectrum for 3G/4G HSPA/HSPA+ services, the phone will probably not be compatible with AT&T's existing network, unless AT&T re-tools the combined T-Mobile/AT&T network spectrums after it acquires T-Mobile USA. The deal to acquire T-Mobile USA was announced just as CTIA was getting underway, though the deal is still subject to regulatory scrutiny and approval, which could take up to a year.
Via: TmoNews

As an Amazon Associate I earn from qualifying purchases.