T-Mobile Lights Up 10 More Cities With HSPA+
T-Mobile has announced that it is lighting up 10 more cities in the United States with HSPA+ 4G speeds today and the company says that its network now is in 167 markets and reaches more than 200 million people across the world.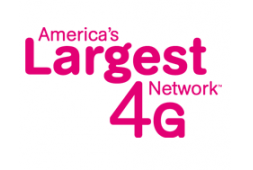 The 10 cities that now have access to HSPA+ speeds are:
Ames, Iowa
Anderson, Ind.
Battle Creek, Mich.
Benton Harbor, Mich.
Jackson, Mich.
Fort Collins-Loveland, Colo.
Lawrence, Kan.
Manhattan, Kan.
Springfield, Ill.
Wichita Falls, Texas
The carrier also announced that it will be doubling the speeds of its 4G network in Las Vegas, New York and Orlando, Florida at some point this year. Once completed, it will give users access to speeds that can theoretically reach 42Mbps. However, with that AT&T merger, those plans could obviously change.
T-Mobile Joins Verizon in a race to rollout 4G network coverage across the nation. With a data, and speed, hungry collection of smartphone buyers ready to sign up, the winner has a lot to gain.

As an Amazon Associate I earn from qualifying purchases.