T-Mobile Lost 50,000 Customers in Q2, Is Actually An Improvement
It's not often that a company can consider losing 50,000 customers in a quarter a success but sadly enough, T-Mobile can do that very thing. Today, the company released its Q2 figures and revealed that it had lost about half as many customers as last quarter. Last quarter, the Magenta carrier disclosed that it had lost a mind-blowing 99,000 customers to other carriers.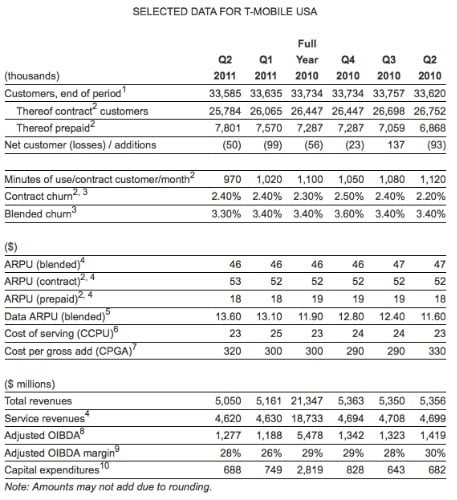 It's not all semi-good news in the land of T-Mobile. Its revenues took a little bit of a dive and the company only raked in 5.1 billion as a opposed to the 5.2 billion that it raked in last quarter.
To sum it up, the company is losing customers and losing money and it appears that it will continue to keep doing so unless a miracle happens. It's likely that AT&T sees itself as that miracle and this is going to serve both companies well over the course of the next several months as both companies continue to make their case in favor of their proposed merger.
AT&T seems pretty confident that the deal will go through but of course we probably won't know if it's going to fly with the FCC and other bodies until sometime next year.
Via: Engadget