T-Mobile Makes It Even Easier To Get the iPhone 6
In what could be considered its most daring move yet, T-Mobile, the United States' fourth-largest nationwide mobile service company, has announced that it's killing credit checks – provided its users have stayed current on their wireless bills.
T-Mobile revealed the plan to axe credit checks for well deserving customers this morning, weeks after it unveiled its DataStash roll-over program for keeping your unused high-speed data. The company is branding this new idea, Smartphone Equality and it's intended to make the lives of users who have made their monthly payments faithfully and a low credit score a bit easier. That's important because, as T-Mobile notes in a blog post, some surveys indicate 63 percent of Americans don't have a great credit score. A low credit translates to deposits From AT&T, Sprint and Verizon.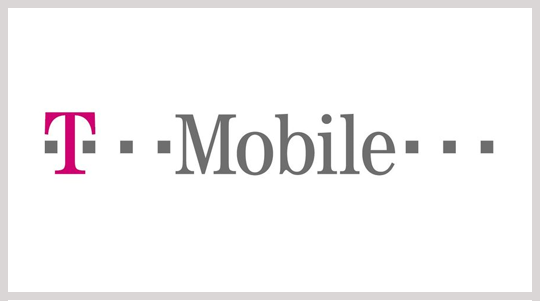 Thanks to Smartphone Equality, every T-Mobile post-paid customer who has paid their bill on-time will quality for the carrier's best prices on the iPhone and more. This isn't restricted to older devices that are less desirable either. T-Mobile says that even users with bad credit and a year of solid payment history will also quality for its zero down payment, zero interest offers on the iPhone, iPad and more. T-Mobile won't even bother doing a credit check on qualifying customers, saving their credit scores from the slight damage even that causes.
T-Mobile CEO John Legere basically describes the move in his blog post as an act of mercy. He also says that payment history is a more accurate way to get an idea of whether users are going to pay their bill or not instead of using a credit bureau. That's likely true, but it doesn't tell the whole story. T-Mobile's been able to grow its share of the smartphone market by appealing to a different kind of customer.
All of its ads tend to depict young adults fresh out of college. Typically, young adults have already made some credit mistakes and they're compounded by their relative lack of previous credit history. It stands to reason that T-Mobile is turning a lot of these potential buyers away because of their credit score.  It also makes sense that T-Mobile would want to solidify its relationship with these young wireless buyers. As they age, it's more likely that T-Mobile will be able to hang on to them because they're more loyal than people who switched to T-Mobile from another carrier would be.
It's also worth noting that T-Mobile and its Metro PCS subsidiary have made big efforts to appeal to less affluent wireless users. Just this month T-Mobile announce new Simply Prepaid plans that offer users a decent amount of data for a low monthly cost. These users don't get some of the other extras that post-paid T-Mobile customers get, but they do get a decent smartphone at a price they can easily predict each month.
In addition to all that, it's a great way to convince users who've been with T-Mobile a year already to consider upgrading toe the latest and greatest devices.
Read: Which T-Mobile Plans Are Right For You?
They true test for T-Mobile is going to be whether they're betting on the right horse. If T-Mobile is wrong about this building longtime loyalty users this could end up costing the company more than it stands to make on upgrades and users paying their bill on time.
For this to change the wireless industry on the scale Legere hopes, other wireless companies will have to announce similar moves to stop using potential the credit scores of potential customers as a shortcut to avoid investigating their financial habits directly.
Legere's blog post doesn't say exactly when it plans to roll out Smartphone Equality. Presumably, the company plans to make the changes immediately. For now, T-Mobile's website still offers $0 deals on the iPhone 6 and more.

This article may contain affiliate links. Click here for more details.