T-Mobile Moto G Tipped for Arrival
The new Moto G smartphone by Google and Motorola is an interesting proposition. Mainly because they aim to offer a well-rounded premium smartphone for only $179. And it comes at no surprise that many are interested in more details regarding the handset, and today we have good news for T-Mobile users.
After initial reports and specs from Motorola showed little support for the wide array of 3G and HSPA+ bands used by T-Mobile, a new version appeared at the FCC this week confirming T-Mobile has plans to offer the smartphone. The original device only supported one rarely used T-Mobile frequency for smartphones, but this new model shows full support for all four GSM bands used by the UNcarrier, as well as full 3G support.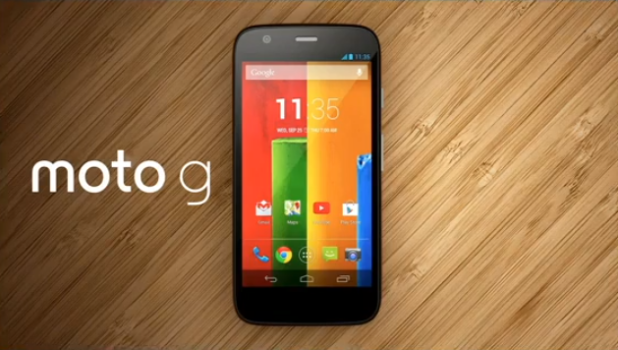 As a reminder the Moto G sports a 4.5-inch 720p HD display, Qualcomm's Snapdragon 400 quad-core processor chugging along at 1.2 GHz while offering 1GB of RAM, and Motorola intends to offer the device with 8GB of storage and a 5 megapixel camera all for $179. That's outright, no contract or handcuffs to a carrier of any kind. Then you'll have a 16GB version for $199 should you choose, all running Android 4.4 KitKat.
Currently the Moto G is only available in Brazil and parts of Europe, running Android 4.3 Jelly Bean, but Motorola's confirmed an early January release in the US. Complete with Android 4.4 KitKat already available out of the box. Making it an excellent budget device running the latest and greatest OS right from Google. The Moto G looks more appealing with each new piece of information.
Read: Nexus 5 vs Moto G: More Than Just Specs
We've received word that Verizon will offer the new Moto G for its prepaid option, and T-Mobile is apparently another US carrier on board. While an FCC filing doesn't confirm it, it gives us a pretty strong argument it's coming soon. Motorola stated multiple US carriers will all offer the device this January, so we'll be expecting more details to arrive shortly.
Complete with all the Moto X customization features for only $179, this could be an attractive device to start off 2014 on T-Mobile.

As an Amazon Associate I earn from qualifying purchases.