T-Mobile Moto X Customization Tipped for November 8th
When Google and Motorola revealed the Moto X earlier this year many were extremely excited about the possibilities. Being the first device co-developed with Google, customization options, nearly stock Android and more. Sadly we quickly learned the customizations were limited to AT&T only, but that's about to change.
According to the always accurate @evleaks, Motorola's Moto Maker smartphone customization site will go live for T-Mobile users this Friday, November 8th. The past few months the devices customization features have been limited to AT&T customers, and we've heard chatter that Verizon will be getting the same treatment this month as well. If all goes as planned, both could be getting the same treat by the end of the week.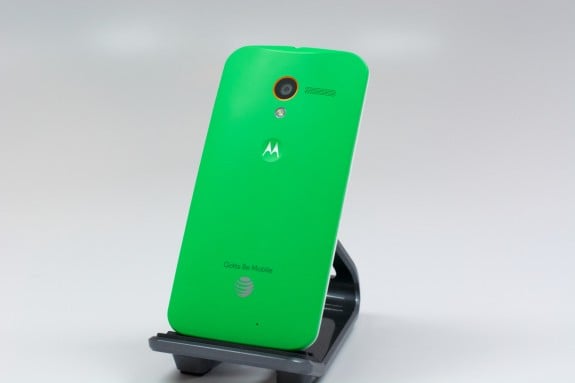 Latest reports have November 11th pegged as the day Moto Maker customization options arrive for the Moto X on Verizon Wireless, and a similar date is swirling for Sprint.  Now with T-Mobile getting into the mix this week, we could have all major US carriers enjoying this new approach from Motorola and Google within the next week or so.
As you all know, the 4.7-inch 720p Moto X features near stock Android 4.2.2 Jelly Bean, always-on voice commands and listening similar to what Google announced with KitKat, only better, and a pretty impressive design offering tons of customization. Motorola allows buyers to customize the color, accents, engravings, and even the background wallpaper for when you receive the smartphone. Essentially a customized smartphone that's turn-key ready to go out of the box.
Read: Moto X Review
If all goes as planned, Motorola will open the Moto Maker site to T-Mobile at the end of the week, followed by Verizon Wireless. We've even heard they'll have Moto Maker customization booths at Best Buy, which could then be used to customize the device on any carrier. Assuming all of these rumors pan out, of course.

This article may contain affiliate links. Click here for more details.