T-Mobile Moto X Prepares for Android 4.4.2 KitKat Update
It appears as if Motorola's finally getting ready to unleash the latest Android 4.4.2 KitKat update to Moto X users in the US, possibly with T-Mobile and Verizon getting it first.
Earlier this week Motorola confirmed Android 4.4.2 KitKat was ready, with users in Canada receiving it first, but now new signs are pointing to T-Mobile preparing to release the same software upgrade. Last week we saw a select few on Verizon get Android 4.4.2 on the Moto X, and now Motorola is sending invites out for a software beta test, known as a soak test, which is likely Android 4.4.2 KitKat.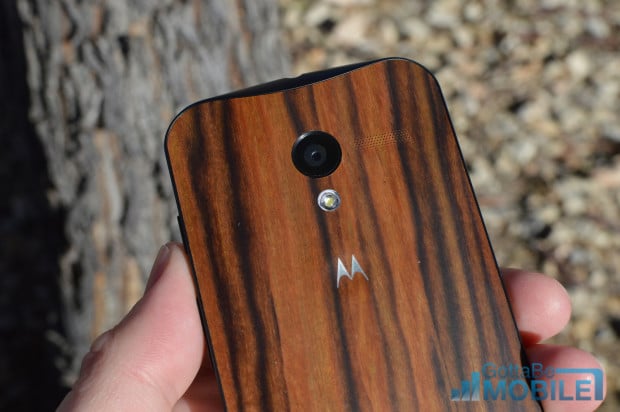 In the past Motorola sends out soak tests to forum members to test software updates before they're ever released to the public, and according to Droid-Life those begun going out for T-Mobile's Moto X this morning.
While it's possible this could be a small bug-fixing update, Motorola's focus as of late has been on Android 4.4.2 KitKat, and the same software is hitting Canadian carriers as we speak. If recent reports are accurate, all major US carriers should receive KitKat in the coming weeks.
Read: Moto X in Walnut Hands-On
T-Mobile's preparing to let a few users test the new software, which will confirm it's ready for a mass release, and earlier this week we saw signs that Verizon's already been doing the same. Verizon was first to 4.4 KitKat, and could also lead the charge to the latest Android 4.4.2 KitKat update.
Most changes are regarding the camera, apps, and security, not to mention fixing a few bugs, but Motorola may also take the moment to squash a few small issues with the Moto X camera and touchless controls. That aside, most of Motorola's recent feature changes have arrived by the way of software being bundled into apps, and updated through the Google Play Store.
We can expect to learn more details on the Android 4.4.2 KitKat rollout for US users early next week, and T-Mobile customers may be first in line. We'll update once Motorola reveals more of its plans.

As an Amazon Associate I earn from qualifying purchases.