T-Mobile Catches Pokémon Go Players with Free Unlimited Data
The extremely popular mobile game Pokémon Go has taken over the world, being played by millions, and draining smartphone owners battery and carrier data plans at an alarming rate. However, we have good news. T-Mobile just announced that they plan to catch more subscribers by giving all Pokémon Go players free unlimited data to enjoy the mobile gaming phenomenon.
Earlier this year T-Mobile announced a new program called "T-Mobile Tuesdays" which is their way of saying thanks for being a subscriber, by giving free goods out to millions of users. Ahead of the upcoming T-Mobile Tuesday on July 19th the carrier just made a major announcement.
Read: Pokemon Go Tips for Busy People
T-Mobile Tuesdays has been all about free movie tickets, snacks at Wendy's, fast food, pizza and more but now they announced something even better. Taking advantage of the Pokémon Go craze T-Mobile is now the best carrier to choose for players. Read on for all the details about what's coming in the next T-Mobile Tuesday.
Starting Tuesday July 19th T-Mobile will start giving almost all subscribers unlimited free data to play the popular game. As you all know, Pokémon requires players to go outside, walk around, travel, and it uses copious amounts of data on our smartphones. As a result we've been seeing complaints about users running through a 2-3GB monthly data plan very quickly.
Next week those on T-Mobile who are enjoying Pokémon Go won't use any of their data plan while playing the game. It simply won't count against your data cap, essentially giving everyone unlimited data for gameplay. It's worth noting that this is only free for 1-year, and T-Mobile reserves the rights to end the promotion at any time. That being said, here's what else is coming on July 19th as a part of T-Mobile Tuesday. Much of it will be welcomed additions for Pokémon players.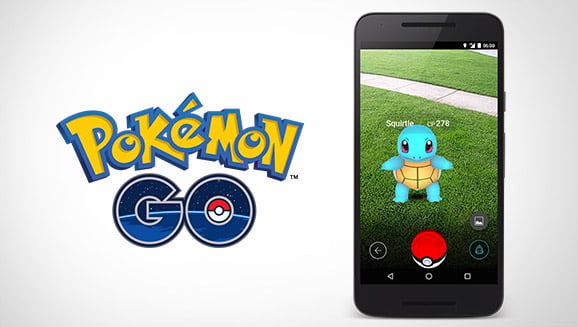 Free, unlimited data on Pokémon Go, so it won't touch your high-speed data—for a full year!
Free Lyft rides up to $15 to get to a new PokéStop or Gym
Free Wendy's Frosty to fuel up for your hunting trip
50% off select accessories – including portable power packs and chargers at T-Mobile stores – so you can keep on playing for hours
T-Mobile has been giving out gifts similar to what we see above for the past couple of weeks since T-Mobile Tuesdays began, but now it's aimed right at the hit mobile game. Users can play all they want, get free rides to play safely (rather than play while driving) not to mention a free Frosty from Wendy's, and then 50% off accessories. Tuesday would be a good time to buy a portable battery pack to make sure your phone lasts all day while catching critters.
Read: 11 Pokemon Go Tips for Beginners
To make things even better 250 customers will get $100 in PokéCoins, and five people will win a Pokémon Go hunting trip anywhere in the U.S. for themselves and a guest.
At the end of the day this is essentially the same thing T-Mobile has been doing with popular services like YouTube, Netflix and Spotify, by simply allowing all of those services to be used as much as customers would like. They've just added Pokémon Go to the list of apps that don't use any data while being enjoyed.
Pokémon Go has officially taken over the world. This is only the beginning, so stay tuned right here for more details.