11 T-Mobile Problems & Fixes
It's difficult to imagine that anyone watching T-Mobile's first Uncarrier announcement online knew that they were witnessing the start of a grand experiment. On stage, company CEO John Legere said what many of the smartphone buying public had always thought to themselves and sometimes mentioned to friends. The biggest carriers were ripping them off. The folks at T-Mobile wanted to start again. Today, T-Mobile is the third largest wireless carrier, having passed Sprint. Even the carriers it hasn't managed to surpass in subscriber numbers now feel the effects of T-Mobile user-friendly focus. All of this isn't to say that T-Mobile problems isn't a hotly searched term.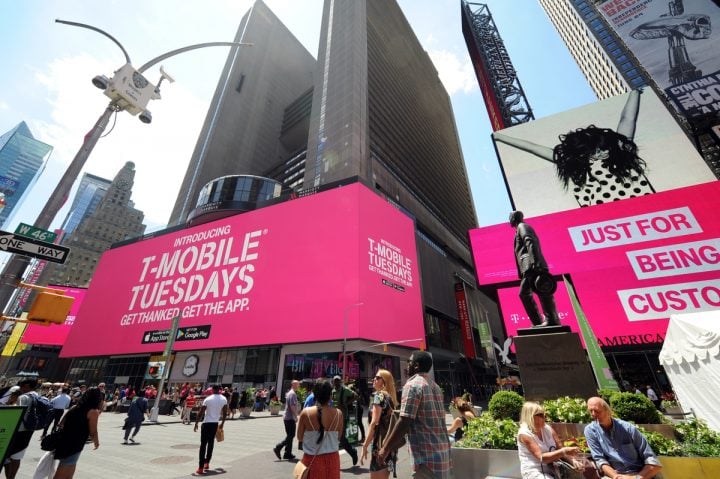 Read: T-Mobile vs AT&T: All the Things That Matter
The truth is that no matter how user-friendly a company's policies are, people are going to run into issues. Sometimes users searching for T-Mobile problems are looking for quick answers to technical questions that they have about the network's smartphones. To them, the carrier is the first company you call when you're having an issue with your phone. Others searching the term are looking for information about the wide-ranging T-Mobile Uncarrier initiatives that have surfaced since Legere took to that stage in his early days running the company.
Regardless of why users are asking, here's a breakdown of all the T-Mobile problems subscribers are running into.
T-Mobile Problems: Can't Make Calls
So you're trying to place a call or send a text message, but you keep getting failures on both fronts. If you've paid your bill and normally place calls and send text messages in the area you're in now, chances are that T-Mobile's network is having issues.
In these situations, the company recommends shutting down your phone, then restarting to see if that fixes the issue. If it doesn't and you've done no damage to your phone, the network is to blame. Reach out to T-Mobile Support online for more information about the issue.
T-Mobile Problems: How to Get Thanked Online
In its latest set of moves, T-Mobile released an iPhone and Android app that rewards subscribers with dinner, movie tickets, magazine subscriptions and even a bit of free data. The company calls this app T-Mobile Tuesdays. If your version of it isn't working for whatever reason, you can login to the T-Mobile Tuesdays website and redeem your prizes there.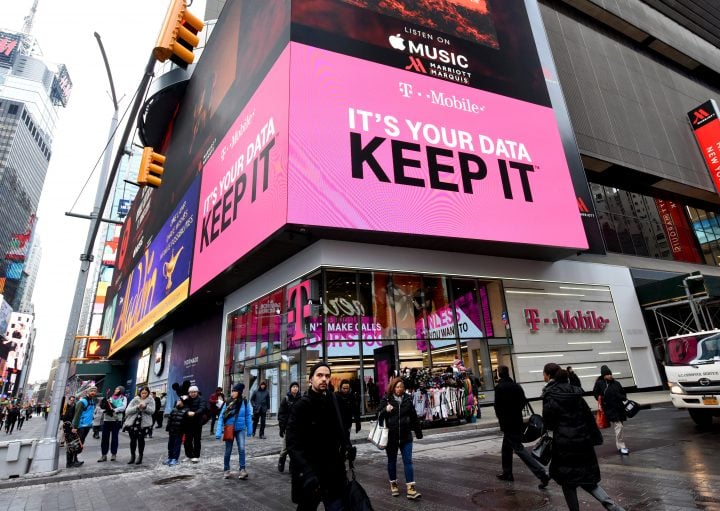 T-Mobile Problems: Can't Use Jump-On Demand Online
Companies like Apple and Google are big on letting users pre-order devices online before launch, which doesn't exactly work well for all users on T-Mobile. Jump On-Demand customers have to call in or visit a retail store to pre-order or upgrade to a new smartphone. Unfortunately, Jump On-Demand upgrades are not something that T-Mobile offers through its mobile apps or its website.
Read: T-Mobile Jump, EIP and Jump On-Demand: 11 Things to Know
T-Mobile Problems: Can't Use Your Data
If you're having trouble using your data on T-Mobile, first check to make sure your data has been turned on and that your phone isn't in airplane mode. On iPhone that means swiping up from the bottom of your screen and turning on Airplane Mode, then turning it back off. Android users can do the same by swiping down from the top of their screens and turning Airplane Mode on than off.
Next, go into the settings to make sure that data is turned on. On the iPhone, look for the toggle under Cellular. Android users should look in their settings to make sure they have data turned on too. If data is on, but it's still not working, try restarting your phone.
T-Mobile Problems: You've Run Out of High-Speed Data
If you still have one of the company's classic plans, it's entirely possible that you could end up using all of your high-speed data. Until recently, everyone with a post-paid plan received unlimited data, but were limited by the amount of high-speed data their plan offered. If they went over their high-speed allotment, they were slowed down.
T-Mobile solved that problem with its new T-Mobile One Plan; Everyone gets unlimited talk and text. Those that haven't switched to a T-Mobile One plan yet can still add high-speed data to their plan in emergencies using Data Passes.
There are two Data Passes for most users, one that adds 500MB for a week at a cost of $50. Another adds 1GB of data for a week for $10. Those going abroad can spend $15 on 100MB of data for a day, $25 for 200MB of data to last a week or $50 for 500MB of data that last two weeks.
All these passes are available to purchase through T-Mobile's account area online.
T-Mobile Problems: Checking Your Jump & Jump On-Demand Eligibility
If you're a Jump On-Demand user or a regular Jump user, there are certain requirements for upgrading to your next device. To find out if you've met them, log in to My T-Mobile, then click or tap on the Phone area in the menu. If you're eligible, you'll see a message beside a picture of your phone that says, "You are a JUMP! On Demand customer. Your eligible for a JUMP! On Demand upgrade." Roughly the same message is used for regular Jump customers.
T-Mobile Problems: Tethering Won't Work
If your tethering won't work on your iPhone or device running Google's Android operating system, try restarting it. If it's still not working, it's a good idea to dig into your plan at T-Mobile's My Account area and make sure that you have tethering added to your smartphone plan.
With the new T-Mobile One plans, unlimited device tethering is $25 a month.
T-Mobile Problems: How to Switch Phones & Plans
Using the T-Mobile app for iPhone, Android or Windows, you can quickly change your calling, data plans and plan add-ons. You can also make changes online at any time.
Switching between two different phones is pretty easy on T-Mobile. Use the SIM card tool that came with your first device to remove the SIM Card from it. Then put that same SIM card in the phone you'd like to switch to.
T-Mobile Problems: Checking Coverage
Before getting a T-Mobile phone, you can use this Interactive Coverage Map to find out how the network performs in areas that you frequent. It's almost entirely made up of reports from actual T-Mobile users.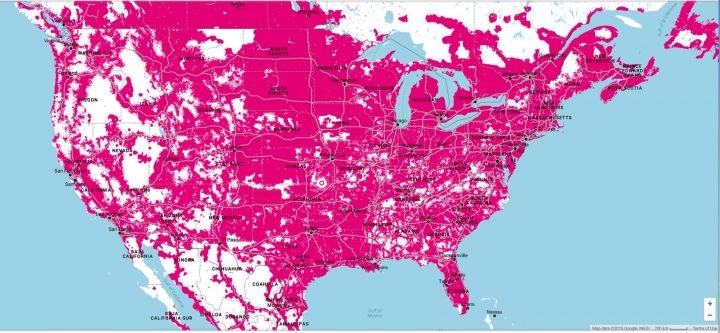 T-Mobile Problems: How to Turn Off Binge-On
T-Mobile has rolled out lots of different programs through the years, but none of them have been controversial as Binge-On. For users, Binge-On manifests itself as a digital switch that they can flip on and off. When on, the feature degrades their video, but they're able to stream video for however long they want. When off, quality of video goes up, but consumes more of their data.
Gotta Be Mobile explains how to turn off the feature in How to Disable T-Mobile Video Throttling. T-Mobile went on to somewhat solve this problem by introducing T-Mobile One. That's the plan that gets everyone unlimited data, calling and texting.
T-Mobile Problems: Finding Your Jump & Jump On-Demand Balance
If you've signed up for a Jump On-Demand lease, you can always check online to see how much is left on your lease payments. This way, you can have a better understanding of whether an upgrade is a good idea for you or not.
Log in to the T-Mobile website with your username and password. Tap or click on the Billing tab at the top of your screen. Look for your Jump On-Demand balance at the bottom of the page. If you're looking to pay off your device completely, note that there may be an additional charge in the paper copy of your lease that's not listed here.
Good luck solving your T-Mobile problems.

As an Amazon Associate I earn from qualifying purchases.